BE-IN - Organic, fair and inclusive to strengthen the resilience of organic cotton producers on the outskirts of the PONASI complex
Partners
GIZ
·
UNPCB - National Union of Cotton Producers of Burkina
Main goals
Promote an organic rotation crop model with a fair marketing system to strengthen the resilience of organic cotton producers on the outskirts of the PONASI complex and improve their income
Specific objectives
SO1. Deploy a sustainable agricultural production model based on rotation around cotton, certified organic, favorable to the improvement of biodiversity and integrating a long-term support system for organic cotton producers
SO2. Put in place a fair and equitable marketing mechanism guaranteeing sustained income to organic cotton producers
SO3. Support the households of organic cotton producers for better resilience to food crises and climate change
Beneficiaries
696 producers in 15 villages.
On soybeans, 7 villages (115 producers) and 115 wives of these producers will benefit from support for the establishment and management of tontines.
On sesame, the project will support 8 villages (206 producers) and 206 wives of these producers who will benefit from support for the establishment and management of tontines.
On processing, 3 villages are targeted bringing together 54 women.
Results
R1. GAP adoption and improved soil health related to organic and agroecological production
R2. Marketing contracts signed and honored on rotational crops in organic farming
R3. Development of small processing units at the level of the terroirs
R4. Establishment and animation of tontines for social cohesion, solidarity and mobilization of savings
Activities
A1. Support for the production of rotational crops respecting the organic standard
A2. Support for marketing, identification of outlets, consumer study, connection, support for contractualization, market monitoring
A3. Support for small-scale soybean and munbean processing and establishment of tontines
Related people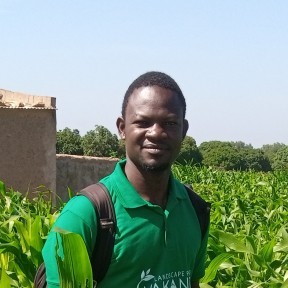 Task officer / Agriculture & Market / Burkina-Faso
Moussa Bingboure
Graduated with a Master 2 in Project Management at Senghor University of Alexandria, and Master 1 in Agricultural and Environmental Economics at Norbert Zongo University, he brings his expertise in the development of agricultural value chains and agro-food, strengthening the technical and organizational capacities of stakeholders in the sectors and also in the analysis of agricultural markets. He also has good experience in the development and coordination of agricultural development and natural resource preservation projects
Project officer / Agriculture & Market / Burkina-Faso
She graduated from the agronomy school of Rennes, Agrocampus Ouest, specialized in Plant Science and Productions - Agrosystems Engineering. She brings her expertise in the development of sustainable farming systems, the support of producers in improving their practices, the creation of training materials on production and post-harvest techniques (sesame) and agroecology
See more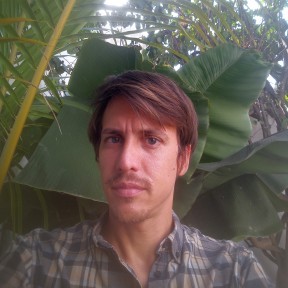 Project Manager - Agrarian Systems - Territories - Agro-ecology / Agriculture & Market / Senegal
Pierre Sutter
Graduate Engineer in Agriculture, Specialized in Agroecology of the Institut Supérieur d'Agriculture (ISA), he brings his expertise to the methodological support of the teams on the realization of diagnosis at the scale of the territory and the plot to develop the rules for managing natural resources and co-constructing innovative agricultural practices with producers. Based in Dakar serving West & Central Africa.
Please refer also to
PONASI2 - Sustainable landscapes and in…