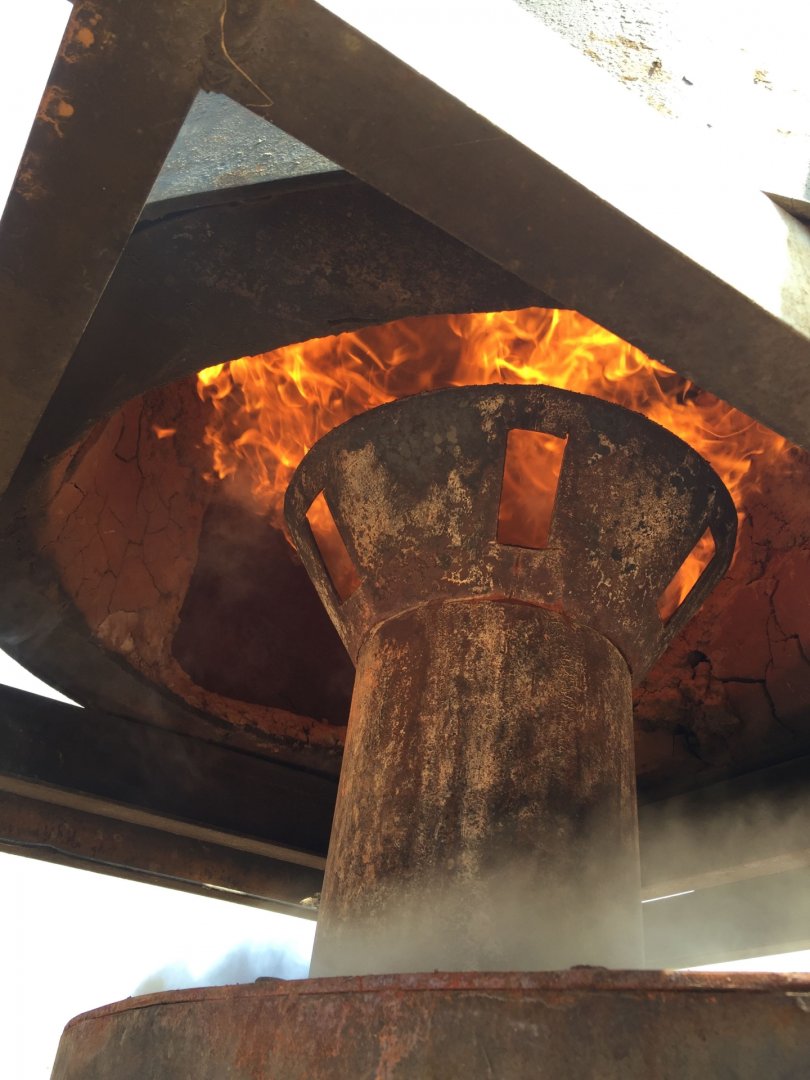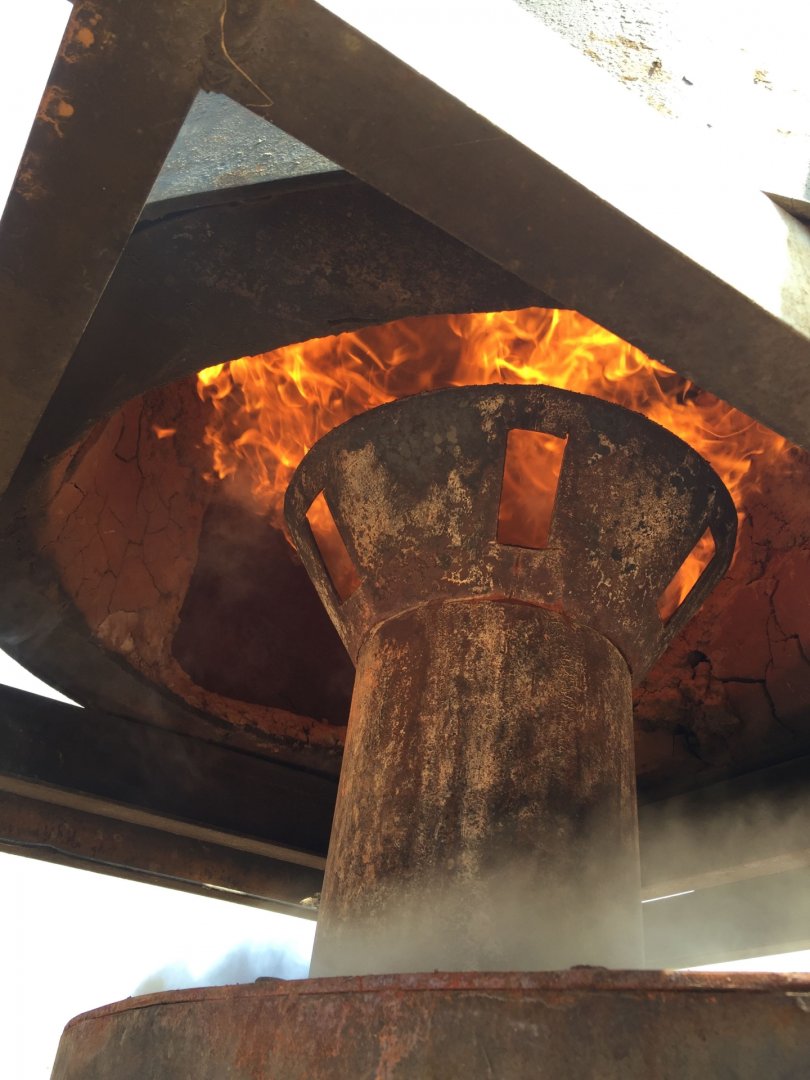 A leading-edge expertise and an innovative technology easily replicable in order to facilitate better use of waste from food processing industries
Nitidæ develops bioenergy projects in developing countries for people who have no (or little) access to energy and for economic actors wishing to increase local value-added industry through a clean and profitable energy. Besides household biogas production (rural and peri-urban) and the improvement of wood-energy techniques (charcoal sector).
The challenge of agro-industrial waste repurposing in developing countries: in waste we trust !
Committed to numerous actors from the agro-industrial sector, Nitidæ noticed that the development of agro-food processing factories in developing countries can have serious consequences over their environment. On one hand, producing the energy necessary to process products leads to an intensive consumption of firewood, impacting the forest cover. On the other hand, waste generated from this process is released in natural environment; in which it sometimes degrade very slowly, polluting soil and groundwater. In order to address those issues more effectively, Nitidæ developed an innovative technology allowing the production of the necessary energy for processing factories by reusing unvalued, polluting and bulky waste: not only the amount of waste released into the environment is reduced, but these same waste produce a clean and profitable energy that reduce consumption of firewood...!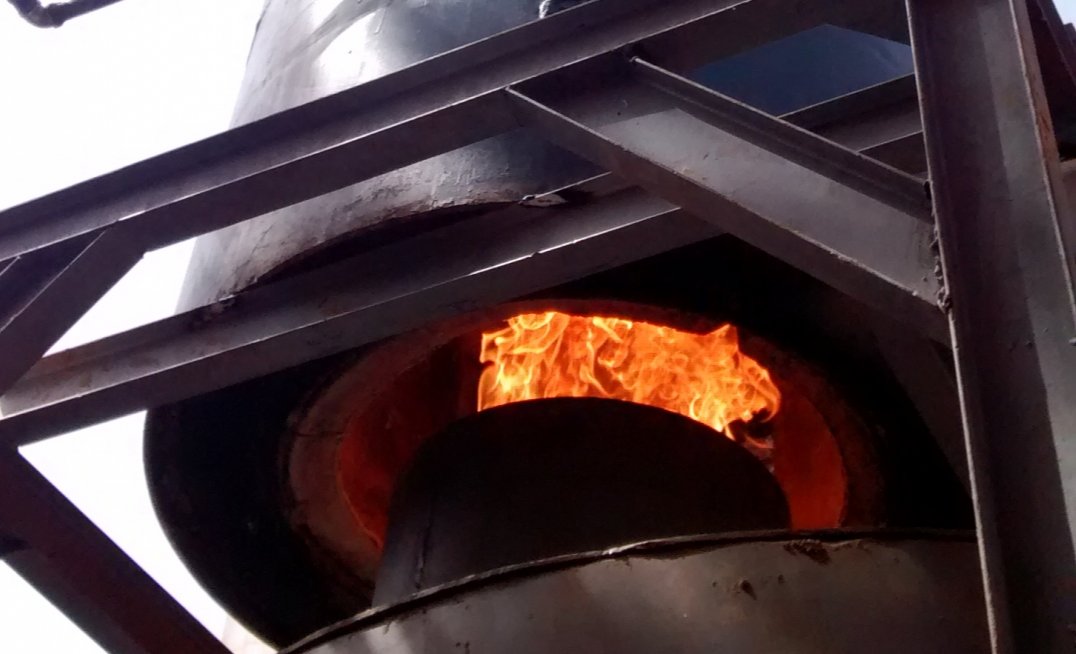 The H2CP technology developed by Nitidæ: how does it work ?
Named « H2CP » (High Calorific Cashew Pyrolyser), this technology is based on the functioning of a pyrolysis oven linked with a boiler typically used to produce required thermal energy for production stages of processing units (cashew, shea, dry mango, etc.). This pyrolysis oven will allow the heating of the boiler (by consequences the functioning of the production unit) without using any fuel than … cashew shells, the main type of waste generated by the cashew production which, untreated, contain a toxic and dangerous liquid for humans and the environment. Cashew shells are simply injected into the warm environment of the reactor (up to 1,000°C). Without oxygen, it turns to biochar and liberates a part of their chemical compounds in the form of pyrolysis gas. Those gases are released by the stack effect into a combustion chamber located downstream of the oven: in the presence of oxygen, it starts to be consumed and produces required thermal energy for the production unit! At the end of the day, the produced biochar can be recovered and used under the same conditions as charcoal.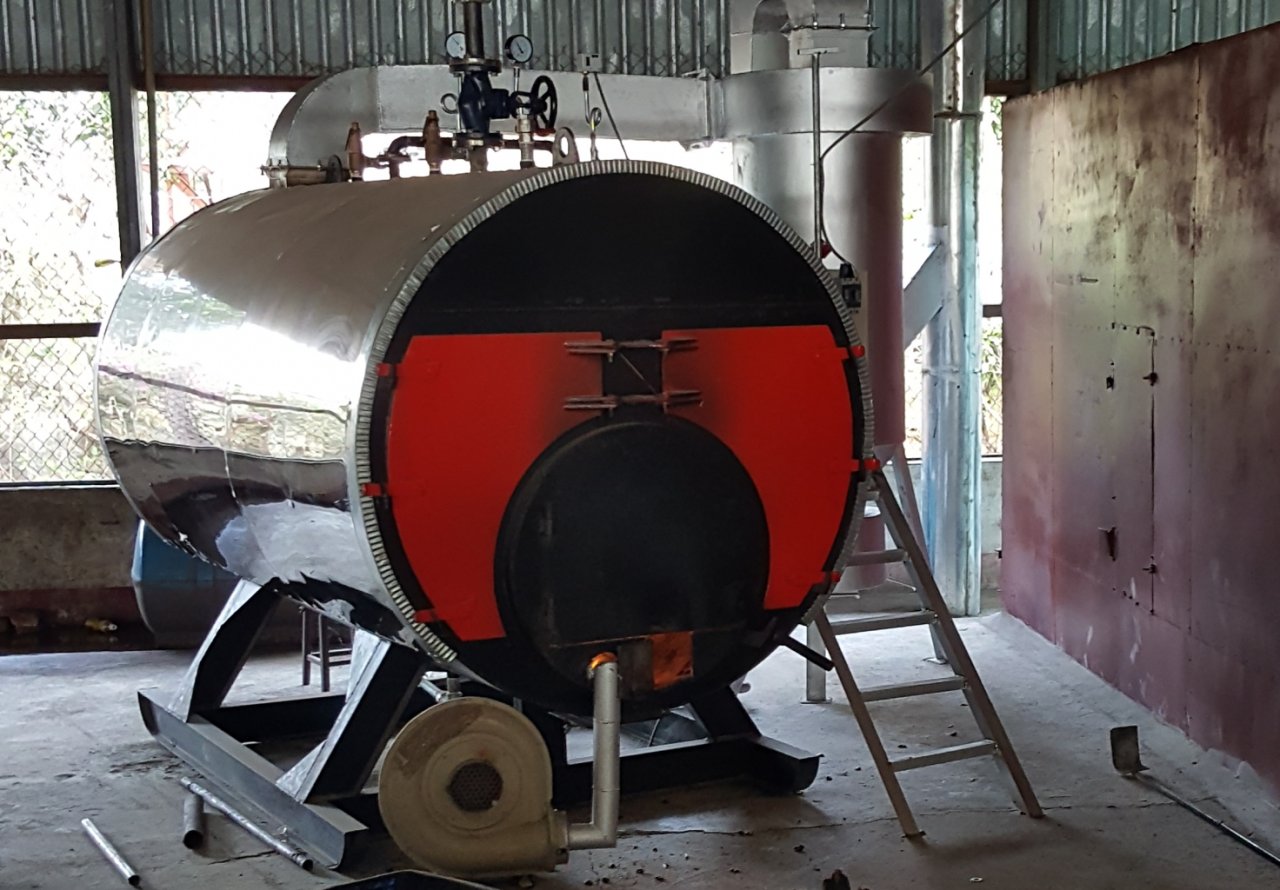 A competitive offer which has proved itself in various industrial sectors !
If H2CP technology was initially developed for cashew processors wishing to reduce their own shells waste, since its first application in the framework of Cajouvalor Project (2011), this technology have many times been replicated and adapted. Nowadays, it is applied to all sectors in needs of thermal energy: shea butter production, mango or ginger drying, oil mills, non-food industries, etc. It can be easily adapted to processes (pyrolysis as well as carbonization, producing coal briquettes, etc.) and based on various fuels (cashew shells as well as shea meal, cocoa pods, rice husks, etc.). The idea remains the same: to use agro-industrial waste in order to supply transformation process with clean energy. Agrovalor platform is based on a pragmatic view to requirements and objectives of local industrial actors, with tailored solutions for all, after a complete diagnosis of their production processes and objectives. This offer can go from a simple diagnosis to the design and implementation of proposed solutions: (i) need analysis; (ii) design and fabrication of equipment; (iii) implementation on site; and (iv) staff training to their use and maintenance, etc. Finally, Agrovalor approach proposes a set of equipment that extends beyond the H2CP oven and complements it: installation of adapted boiler and equipment where heat is required (autoclaves, dryers, etc.), implementation of improved decantation tanks and drying areas (shea sector), designing of briquetting presses (biochar), roasters and improved woodstoves, etc.
CAJOUVALOR, Energy recovery in the process of cashew nut shells
In practical terms, what is the impact of agro-industrial waste repurposing ?
Health and environmental benefits
Reduction of deforestation and GHG: reduction of carbon emissions related to intensive timber consumption and protection of forest cover.
Waste repurposing and waste management: reduction of the amount of waste rejected in natural environment (reuse as fuel).
Mitigation of air pollution: reduction of more than 80% of combustion smoke.
Economic benefits
Strengthening economic competitiveness of industries: reduction of energetic charges with the decline in purchases of timber and improving of the energy efficiency of transformation process.
Commercial valuation of biochar: production of a new renewable fuel, pyrolysis by-products, that can be valued in other markets.
Local specificity
Local resources taken into account for the production, replication and maintenance of equipment: skill transfer through trainings for young technicians and artisans; strengthening of manufacturers in order to allow replication of the technology in the long run.