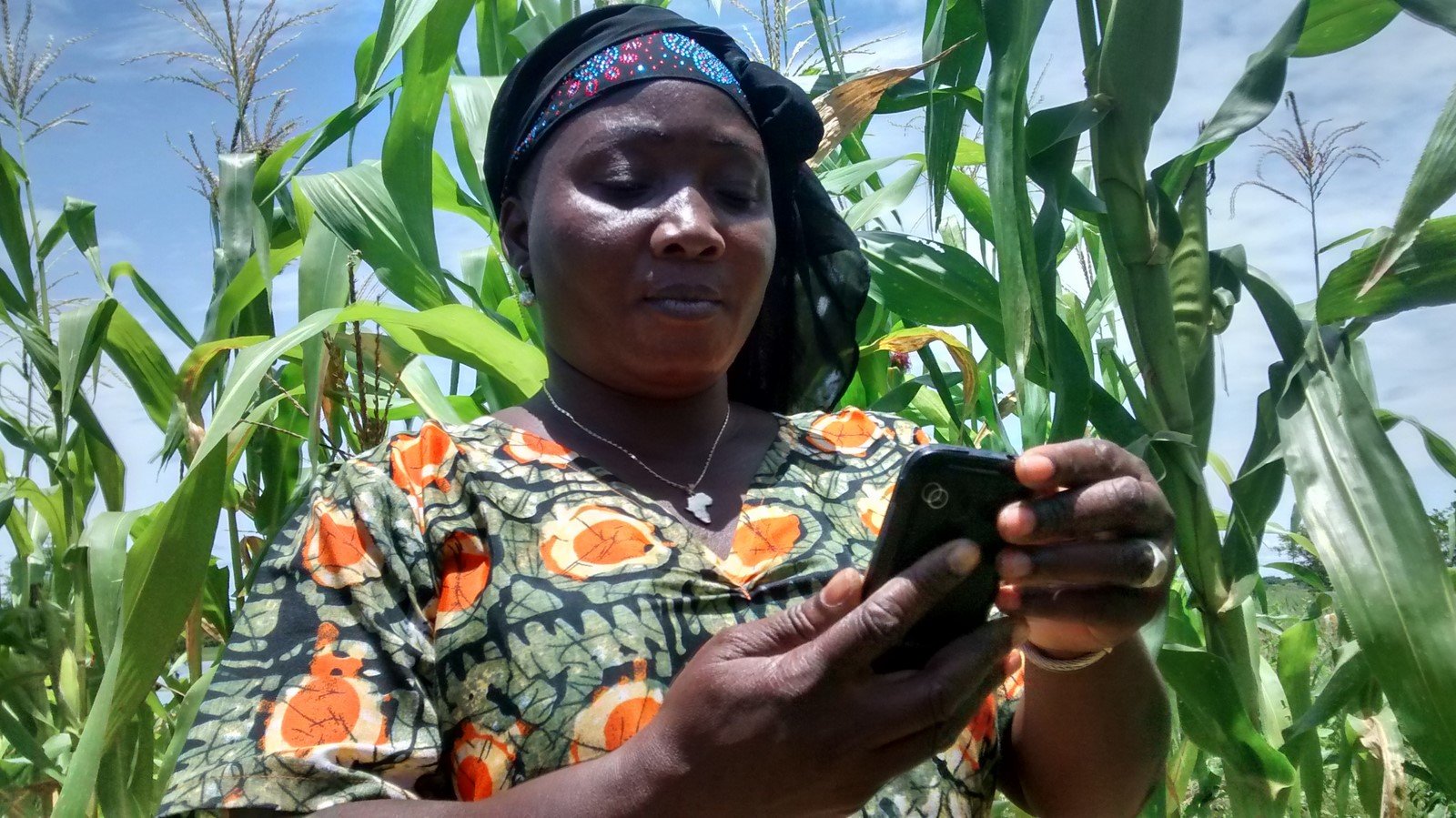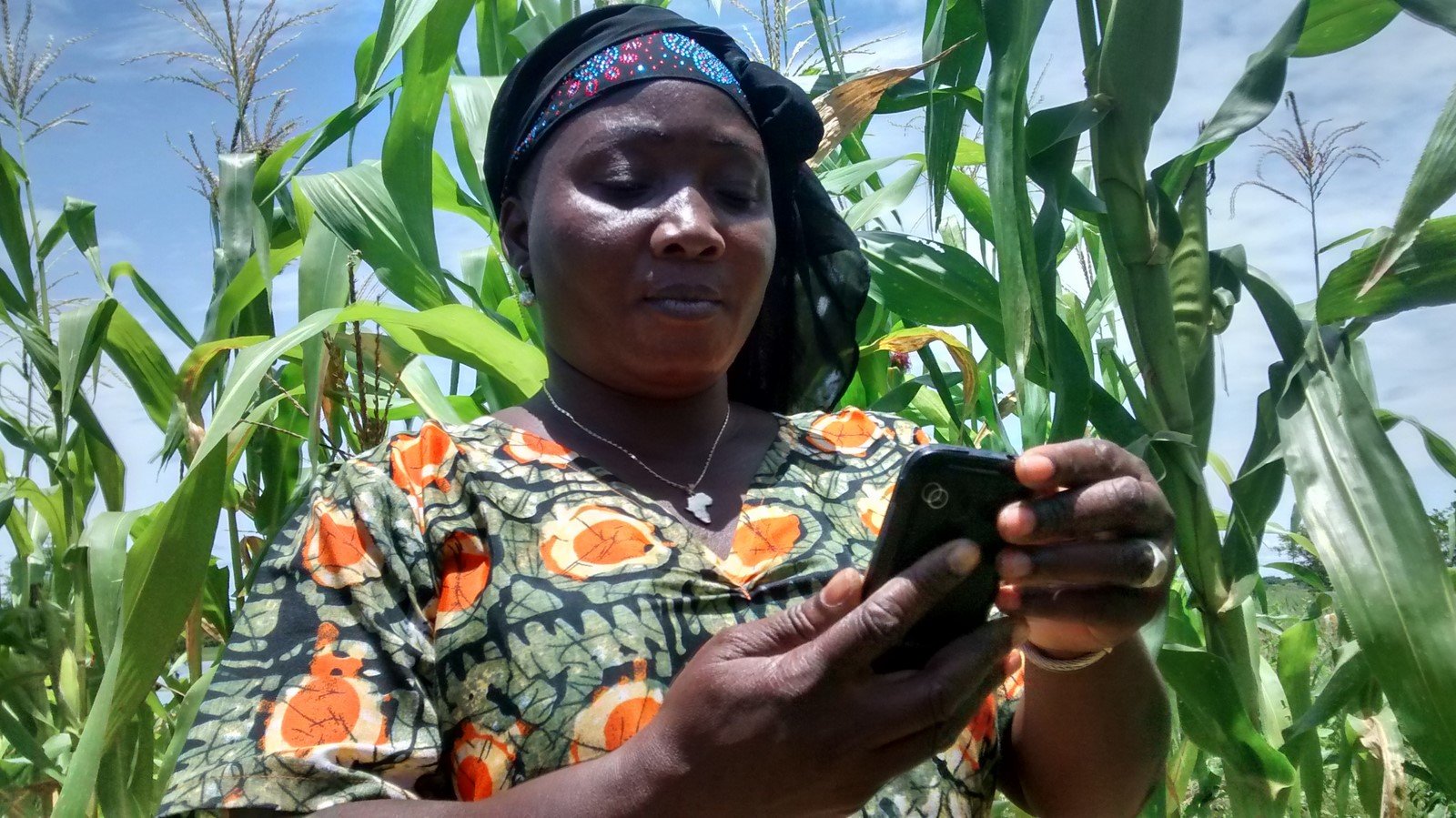 With price volatility, small producers lack information in the face of price risk. Notifying them by text message on agricultural prices will ensure them more stable incomes
N'kalô service is based on economic analysis tools that checks international agricultural markets and provides to West African economic operators a trend information more suited to their needs. Those tools have been developed thanks to a historic partnership with one of the worldwide leaders on this subject Offre et Demande Agricole and a network of individuals gathering information on an ongoing basis in more than 10 countries.
You will find details of our methodology on this document here.
Written (SMS) or oral messages (via call centre or voice servers) for small producers
Through various national services (M-Agri in Côte d'Ivoire, Senekela in Mali, 321 in Burkina Faso, etc.), N'kalô sends weekly SMS messages to several tens of thousands of small producers informing them of market trends and does not hesitate to provide commercial recommendations. Example:« Price maintenance and even rise in prices on local markets because of the decrease in supply. Under current conditions, prices on local markets may possibly reach 600 FCFA/kg. Store part of your harvest in expectation of rising prices ».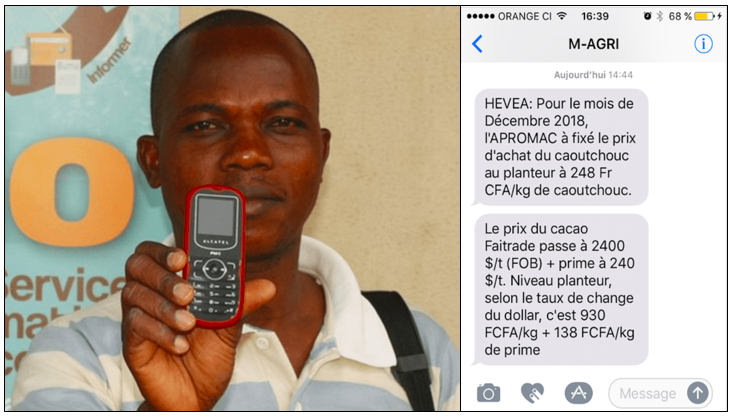 Newsletters for professionals and POs
To inform professionals and POs about price risk, N'kalô produces and distributes weekly or monthly e-mail bulletins on the situation in the markets targeted by the service: cashew nuts, shea, sesame, gum arabic, cereals, cocoa, rubber tree. In 2018, 150 organizations (multinationals, international NGOs, public institutions, local POs, etc.) subscribed to our various market bulletins.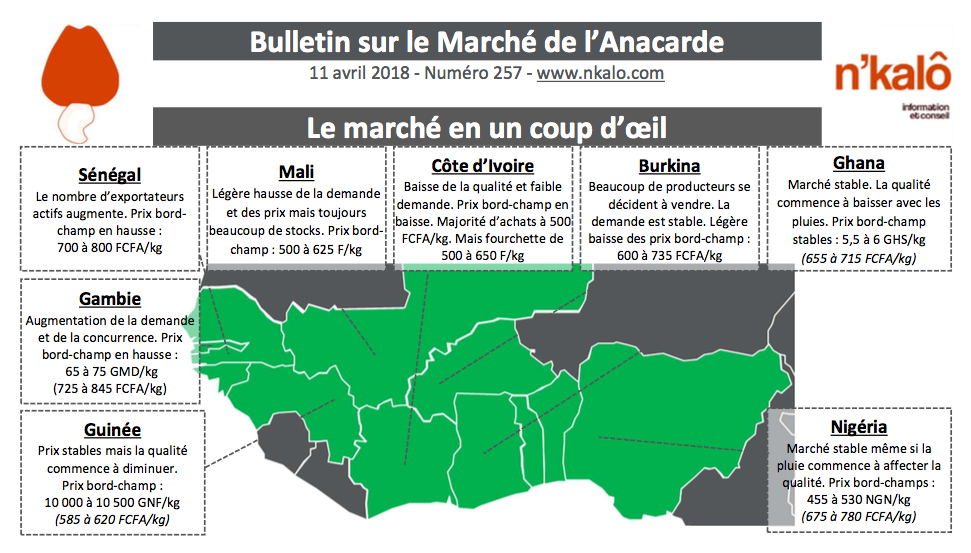 Tailor-made services
N'kalô provides tailor-made services: studies, technical assistance, project management support, prospective market studies, sectoral statistical studies, feasibility studies, harvest forecasting models, engineering consultancy (process, standards & certification, supply strategy).
Some examples:
-Study of the market for conventional and organic agricultural inputs (fertilizers, phytosanitary treatments) in 6 West African countries and 10-year forecasts;
-Feasibility studies for industrial cashew nut processing projects;
-Market studies for cassava processing products (starch, flour) in Côte d'Ivoire and West Africa;
-Due-Diligence for agro-industrial projects (mango, banana, pineapple, cashew nuts, shea) in several West African countries and for several clients;
-Feasibility studies for the establishment of wholesale markets in Côte d'Ivoire and Benin.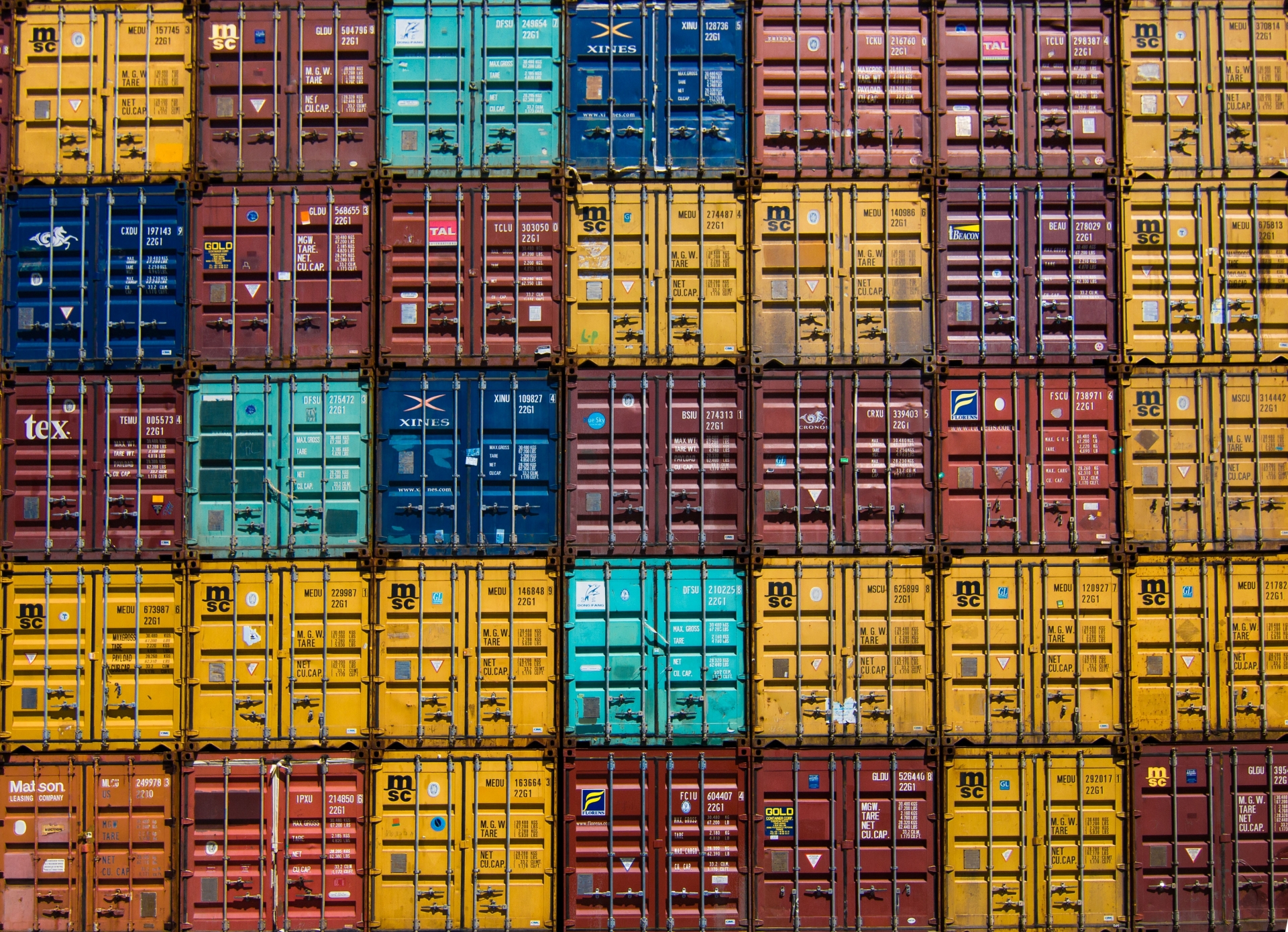 Remarkable impacts
N'kalô conducts regular surveys on the relevance of informations and recommendations that he sends to actors in the agricultural sectors. An annual earnings evaluation made by N'kalô in 2015-2016 from producers (which is the added-value generated by an optimized price through information) shows an additional income estimated at one or two months of SMIG by subscriber of N'kalô service. An external evaluation associated with J PAL Poverty Action Lab (funded by Esther Duflo) declared: «N'kalô receives the majority of its profits through reflection that it triggers from actors on sales management. It ensures a more reliable income for agricultural actors providing them with reflex in their marketing, limiting tensions and mistrust in sectors».


However, it is the growth of the farmers' demand that is the most telling measurement of our performance: N'kalô directly reached 73,300 producers in 2015-2016 after 7 years of existence and many more indirectly (through word of mouth or radio advertising) with a growing demand. In Cote d'Ivoire, it is 30,000 subscribers receiving each day our information and that subscribe for 103 FCFA/month.