PONASI2 - Sustainable landscapes and inclusive supply chains
Role in the project
General Coordination
Main goals
In the continuation of the PONASI project, the objective here is the achievement of a sustainable management and a social and economic valorization of natural resources of the PONASI landscape, promoting the development of the local economy
Specific objectives
SO1. Commitment to sustainable management of forest resources
SO2. Development of all-season income-generating activities for the benefit of women and a significant contribution to the State's commitments in carbon capture
Beneficiaries
Results
R1. Development of forest areas through effective and sustainable community management and use of forest ecosystems
R2. Sustainable rural economy developed through a structuring of inclusive sectors at the local level (establishment of inclusive sectors for women and youth in targeted villages)
R3. Project management and communication provided and inter-municipal cooperation strengthened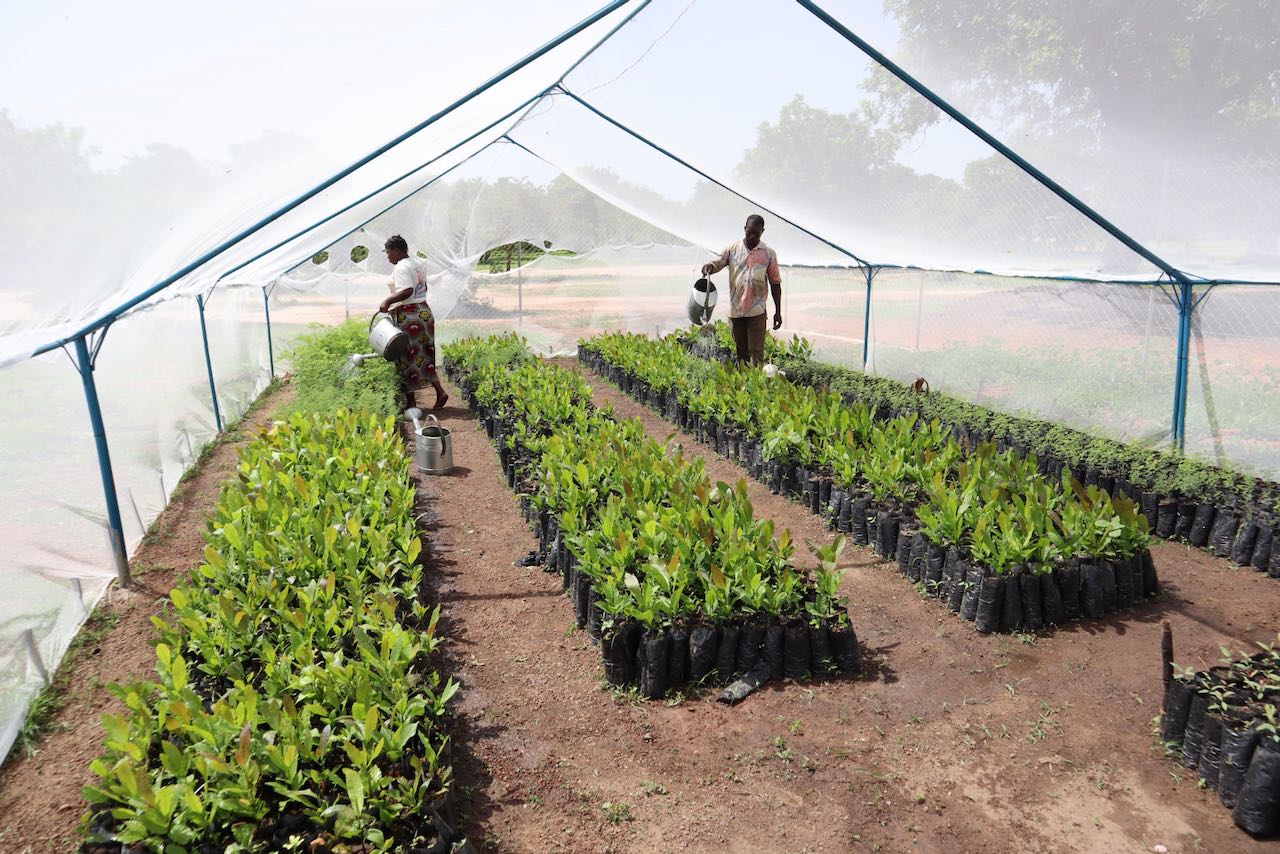 Market gardeners in one of the 4 villages concerned by the project
Activities
A1. Standardization of a legal, legitimate, fair and equitable community management model
A2. Development and consensual approval of documents for community regulation
A3 Promotion of optimal production and organized comercialization of forest products and services from village conservation areas
A4. Development of an information kit on forestry jobs (development of income-generating forestry activities through market gardening and other agricultural sectors)
A5. Support for the development of improved dolo stoves (mapping, choice of species and establishment of productive water sources and adequate watering devices)
A6. Community involvement for the rehabilitation or reforestation of forest areas (3090ha)
A7. Identification and protection of market gardening areas and supervision of intensive production on 4 ha (support for marketing, rainfed crops adapted to the agro-ecological transition)
A8. Soil and biomass inventory and carbon assessment in village forests and conservation areas
A9. Support for the development of inter-communal cooperation, socio-cultural activities and promotion of solidarity in the periphery of the PONASI PAs (steering committee, mutual solidarity), solar system for household electrification...
Related people
Country representative in Burkina-Faso
Holder of a Master II in "Accounting and Financial Management" from the International School of Engineering (INSOFE), Boston, USA, he brings his expertise in sustainable community development in West Africa, particularly in the fields of identification and enhancement of local individual or collective initiatives
See more
PhD in Functional Ecology and Agronomic Sciences (SupAgro, IRD and CIRAD) and specialized in Localized Information Systems for Spatial Planning (AgroParisTech), he is an expert in land use change monitoring using remote sensing, digital soil mapping and spatial modeling applied to forestry, agronomy and landscape ecology. He is the author of numerous international scientific publications.
See more
Project Manager / Forest & REDD + / France
PhD in Forest sciences conducted at INRA Avignon, EMMAH research lab, she brings her expertise in forest ecology, support for REDD+ mechanism and carbon accounting, Environmental and social impact assessment of projects, project management and supervision of technical work
See more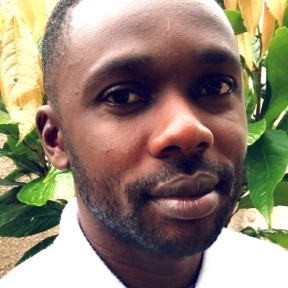 Project Officer / Energy / Burkina
Romaric Aouake
Holder of an engineering degree in management of mining, oil and energy activities, Romaric joined Nitidæ Côte d'Ivoire in January 2018 and currently holds the position of Energy Project Manager for the REDD + Project of Mé. He brings his expertise in the improvement of carbonization techniques and the support of local biomass energy recovery and energy efficiency projects.
Project Manager / Bioenergy & Waste / France
Engineer in international agro-development from ISTOM, he has high-level expertise recognized by both the public and the private sector, in the shea sector: producers' organizations, production, processing, marketing and on reducing environmental impacts of processing
See more
Project Officer / Energy / Burkina
Design & Mechanical Engineer, specialised in "Energy and industrial technician in mechanical production" from the Ecole Polytechnique of Abomey Calavi (EPAC) in Benin, he brings his expertise in renewable energy including biomass energy recovery and industrial process
See more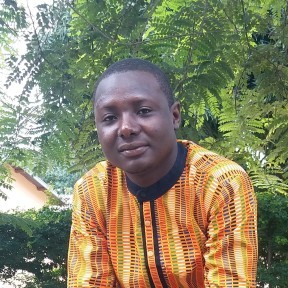 Field and Logistic Coordinator / Forest & REDD+ / Burkina
Ismaël Nombré
Graduate of a Master's degree in Economics and management option agricultural economy and environment of the University of Koudougou in Burkina Faso. He brings expertise in the management of local development projects, extension of water conservation techniques, land/soil protection and restoration (CES/DRS) and support for income generating activity in the valuation of non-timber forest products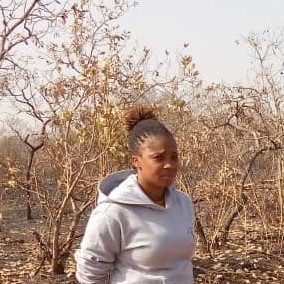 Forestry Advisor / Forest & REDD+ / Burkina-Faso
Ardjata Sontie
Rural Development Engineer, Waters and Forests option at the Rural Development Institute of the Nazi Boni University of Bobo, she conducted research on the production and genetic variability of shea at INERA, and on solutions for adaptation to climate change and the contribution of vegetation to the resilience of the population in WASCAL. She brings her expertise in supporting communities on good management practices and protection of community forests
Please refer also to
PROTEGE - Methodological support for th…