WAKANDA Landscape (West African Knowledge for Agriculture, Nature and Development Activities) - Gestion participative du développement durable en périphérie des aires protégées du paysage PONASI
Role in the project
Coordination
Main goals
Rural development improves the living conditions of populations and strengthens the resilience of the territory
Specific objectives
The village organization and the development of social and income-generating activities in the PONASI landscape allow better cohesion, preservation of the environment and increased resilience to climate change
Beneficiaries
Group of agro-pastoralists and artisans constituting the main promoters of the local economy. These are: 400 women in the production and marketing of horticultural products, 1,000 women in the collection, processing and marketing of NTFPs, 1,200 farmers and agro-pastoralists targeted for cultivation practices and management of resilient breeding, 500 forest technicians (CAF, ZOVIC / shea park)
Group of grassroots community organizations. These are 20 borehole management committees, 20 natural resource management committees, 20 Women's Promotion Groups (MUSO / Tontines), 20 Popular Leisure Center managers, 6 Shea nut processing center managers, 10 Community Health Support Volunteers (VASC), 20 Village Development Committees (CVD)
Intercommunal Association (44 elected officials including 4 Mayors)
Results
R1. The sustainable rural economy is developed
R2. Participatory local governance is boosted
R3. Effective project management, communication and relations with the authorities are ensured
Activities
A1. Establishment of productive water sources and adequate watering devices
A2. Mapping and choice of species
A3. Establishment of tree nurseries
A4. Establishment of Agroforestry perimeters
A5. Identification and protection of horticultural perimeters
A6. Identification of horticultural women producers and supervision of intensive vegetable production
A7. Marketing support
A8. Development of Non-Wood Forest Products - NTFPs
A9. Development of poultry activities
A10. Development of beekeeping activities
A11. Support for rainfed crops adapted to the agro-ecological transition of the landscape
A12. Installation of a solar power plant
A13. Awareness of the participatory and democratic aspect of grassroots community organizations
A14. Revitalization of village development committees
A15. Revitalization / creation of village natural resource management committees
A16. Dynamization of solidarity mutuals
A17. Promotion of cultural and social activities
A18. The establishment of a steering committee
A19. Development of a communication plan
A20. Sensitization of the authorities with a view to harmonizing the types of management of protected areas in the landscape
A21. Development of a geoportal
A22. Soil, biomass inventory and carbon assessment
Related people
Country representative in Burkina-Faso
Holder of a Master II in "Accounting and Financial Management" from the International School of Engineering (INSOFE), Boston, USA, he brings his expertise in sustainable community development in West Africa, particularly in the fields of identification and enhancement of local individual or collective initiatives
See more
Project Manager / Forest & REDD + / France
PhD in Forest sciences conducted at INRA Avignon, EMMAH research lab, she brings her expertise in forest ecology, support for REDD+ mechanism and carbon accounting, Environmental and social impact assessment of projects, project management and supervision of technical work
See more
Holder of an Engineering diploma in Agronomy, specializing in Sustainable agricultural & Agri-Food systems for the South, from Montpellier SupAgro- Institut des Régions Chaudes (IRC), she brings her expertise to support technical changes and development processes in rural area; to support farm advisory, training engineering and plant biology research
See more
She holds an engineering diploma (specialisation in Agricultural Development) from AgroParisTech Engineering school and studied Human Geography and Management of Protected Areas at the University Pontificia Catolica of Santiago de Chile. She joined Nitidæ in may 2019. She worked on agricultural development issues in dryland areas and on conflicts between agriculture, pastoralism and conservation in Kenya. She uses her systemic approach and provides her field expertise to carry out agrarian diagnoses of some of Nitidæ's areas of intervention.
See more
PhD in Functional Ecology and Agronomic Sciences (SupAgro, IRD and CIRAD) and specialized in Localized Information Systems for Spatial Planning (AgroParisTech), he is an expert in land use change monitoring using remote sensing, digital soil mapping and spatial modeling applied to forestry, agronomy and landscape ecology. He is the author of numerous international scientific publications.
See more
Project Manager / Bioenergy & Waste / France
Engineer in international agro-development from ISTOM, he has high-level expertise recognized by both the public and the private sector, in the shea sector: producers' organizations, production, processing, marketing and on reducing environmental impacts of processing
See more
Project officer
Moussa Bingboure
Graduate of a Master in Economics and Management, option Agricultural Economics and Environment at Norbert Zongo University, specialty: Natural Resource Management and Rural / Sustainable Development. He brings expertise in sustainable community development in agriculture, natural resource management, project design and coordination, value chain analysis, and social and environmental impacts.
Project officer
Sophie Yaogo
Graduate of a Master of Science in Agricultural Economics from the National University of Taiwan (College of Bio-resources and Agriculture), and a Master of Economics and Management of Enterprises of Social and Solidarity Economy from Ouaga University II , she has skills in designing, implementing, monitoring and evaluating sustainable development projects, analyzing agricultural value chains and agricultural products valorization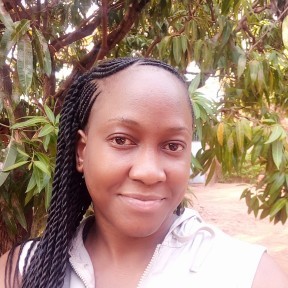 Market Analyst / Agriculture & Market / Burkina-Faso
Oumou Sidibé
Holder of a DTS in business communication and a license in business communication and advertising at the establishment of Hautes Etudes Technologies et Commerciales (HETEC), with experience as a remote adviser in mobile telephony, in health with the ROCHE laboratory, as a commercial agent on the CANAL3 television channel and in the media as Regional Director of Radio LPC Bobo. Through this diversity of experience, she brings her experience as a market analyst for the N'Kalô service, responsible for the development of this service and attached to the commercial relations between POs and buyers.
Project Officer GIS and remote sensing in Côte d'Ivoire
Holder of a Master of Remote Sensing and Geographical Information Systems for the Development and Management of Lands and Ecosystems, Tiodionwa joined the team of Nitidæ Côte d'Ivoire in December 2016. He is currently pursuing a thesis dedicated to monitoring (agro)forest dynamics within the framework of the Mé REDD + Project (PRM).
See more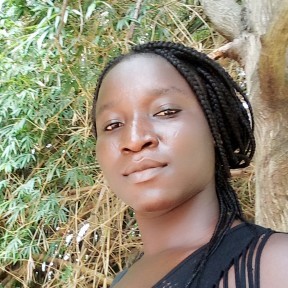 Agricultural Trainer Advisor / Agriculture & Market / Burkina-Faso
Sandrine Tougri
Agronomist engineer graduated from the Rural Development Institute (IDR) of the Nazi Boni University in Burkina-Faso. She worked at the Institute for the Environment and Agricultural Research (INERA) in Kamboinsé (Ouagadougou) and at Save the Children International. She brings her expertise in supporting producers in the rural world as well as popularizing good agricultural practices within the Wakanda project.
Design & Mechanical Engineer, specialised in "Energy and industrial technician in mechanical production" from the Ecole Polytechnique of Abomey Calavi (EPAC) in Benin, he brings his expertise in renewable energy including biomass energy recovery and industrial process
See more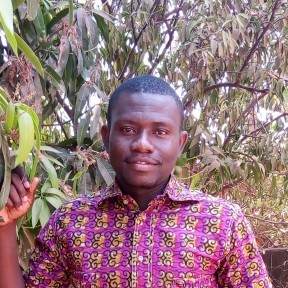 Project manager / Bioenergy & Waste / Burkina-Faso
Hervé Abbo
Holder of a diploma in Energy Engineering and a master's degree in International Relations, he worked on improved stoves on behalf of organizations such as the Ministry of Energy and GIZ in Benin. Before joining the team, he worked as a Green Energy Project Manager (Recovery of biodegradable household waste into biofuels) for a Benin-French NGO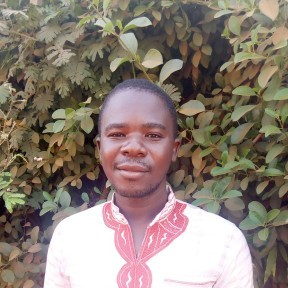 Agricultural Trainer Advisor / Agriculture & Market/ Burkina-Faso
Pawendtaoré Amos Sawadogo
Graduated of the Higher Technician's Certificate in Agriculture from the Polyvalent Agricultural Center of Matourkou in Burkina-Faso, he has experience in the development of agro-forestry development plans and the organization of rural producers into cooperative societies according to OHADA standards. Within the Tiipaalga Association, he ensured the sustainable management of land and forests for the benefit of producers in the Boucle du Mouhoun and Plateau-Central regions, then he provided agricultural technical support in the Center-East region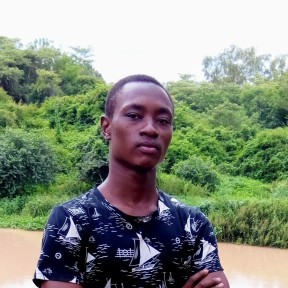 Agricultural Trainer Advisor / Agriculture & Market / Burkina-Faso
Rémi Abdoul Razak Ouedraogo
He holds a Professional License in Agriculture and Technological Innovations from the Pan-African Institute for West Africa and Sahel Development. He worked on adapting the culture and supporting the production of tigernuts in the Sahelian zone (commune of Oula) in Burkina. He has skills in sustainable agriculture, participatory research and gender and environment. He brings his expertise in agroforestry and the management of horticultural sites for the benefit of the WAKANDA project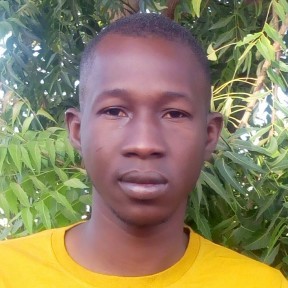 Agricultural Trainer Advisor / Agriculture & Market / Burkina-Faso
Siaka Sanou
Holder of a water and forest engineering diploma from the Rural Development Institute (IDR) of the Nazie Boni University in Burkina Faso, he brings his expertise in supporting producers in the rural world for good agroforestry practices within the project Wakanda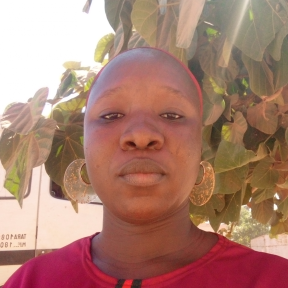 Accountant / Burkina-Faso
Zalissa Dialla Kabore
Holder of a Masters in Economics and Management, option Economics and Management of Companies and Organizations. She worked in several structures before joining the team, she currently holds the position of accountant for the WAKANDA project in Burkina-Faso.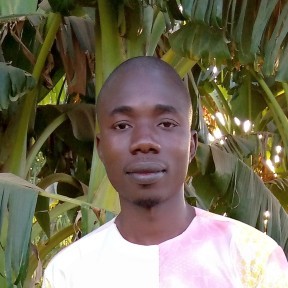 Agricultural Trainer Advisor / Agriculture & Market / Burkina-Faso
Alexandre Kabore
Rural development engineer, agronomy option at the Institute of Rural Development (IDR) of the Nazi Boni University (UNB) in Burkina Faso. He worked in the field of production and marketing of various horticultural crops in Burkina Faso. He brings his expertise in the supervision and monitoring of horticultural activities within the WAKANDA project
Please refer also to
FORECO - Forestry territories and innovative…