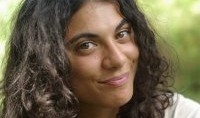 Biography
Holder of an Engineering diploma in Agronomy, specializing in Sustainable agricultural & Agri-Food systems for the South, from Montpellier SupAgro- Institut des Régions Chaudes (IRC), she brings her expertise to support technical changes and development processes in rural area; to support farm advisory, training engineering and plant biology research.
Agricultural and rural development diagnosis (analysis and understanding of agricultural practices), advice to farmers (adapted methods and tools for farmers), training engineering (pedagogical support design, workshop facilitation). Very good knowledge of the agricultural sector (Cote d'Ivoire in particular).
Position
Project Manager / France
Years of experience
14 years
Key qualifications
Support processes of technical and organizational change in rural areas

Diagnostic of agricultural and rural development, advising the crop farming system : design of advisory methods and tools.

Training engineering

Analysis of the training needs; workshop facilitation; pedagogical support design; follow-up of workshops; methodology development for a training project.

Research in plant biology

Analysis of behaviour changes for plants, depending on the environment (climate variations, agricultural practices variations).