NAMULI - Creation of a new protected area around Mount Namuli
Role in the project
Coordination
Main goals
Mount Namuli, Mozambique second highest peak, reaching 2,419 meters, is part of the unique inselbergs chain in the North of the country. Its slopes covered by a mosaic of forests, grasslands and agricultural land are incredibly diverse but threaten today by the expansion of Irish potatoes cultivation. The primary goal of this initiative is to establish formal protected area designation for the Mount Namuli uplands. By undertaking development activities with communities around the mountain and developing a strategy for long-term area management and resource governance, the project aims to stop deforestation in the high elevation forests and secure the resilience of Mount Namuli's biodiversity and get populations out of poverty.
Specific objectives
OS1. Create a new community protected area around Mount Namuli
OS2. Support communities in transitionning toward a prosperous economy not relying on deforestation
Beneficiaries
10 000 membres des communautés voisines du Mont Namuli
50 000 hectares d'écosystèmes très biodivers
Results
R1. Namuli communities are using sustainable economic options that do not require use of Namuli Upland resources
R2. A Conservation Agreement, including a moratorium on deforestation in the upper elevations is implemented and leads to the creation of a new community protected area
Activities
A1. Identification of potential improvements to current agricultural practices to lower deforestation
A2. Direct support to communities for improved agricultural practices
A3. Support to the creation of a new honey value-chain in the uplands
A4. Mapping of forest clusters and rapid ecosystems services evaluation (water/biodiversity/erosion)
A5. Design of a firewall network to allow natural forest regeneration
A6. Delimitation of the community protected area
A7. Engagement with the National Agency for Protected Area for formal recognition of the Protected Area
Related people
Agronomic Technical Assistant / Mozambique
Margaux Béringuier
Graduated as an agricultural engineer from the Montpellier Supagro Institute of Hot Regions, specialized in agricultural resource management and rural development in the South, she joined the Mozambique team in January 2019. It brings its field expertise to diagnose the agrarian dynamics of the intervention regions, help define and implement the accompanying measures of our projects in Mozambique
Country representative in Mozambique
Holder of a master Tropical environment and Biodiversity, he worked for 3 years in French Guyana, notably as forest ecology and soil science research officer at CIRAD. From 2008 to 2016 he worked at the WWF in Madagascar, France and Democratic Republic of Congo as Forest and Climate program manager. At WWF, he supported conservation, forest landscape restoration and REDD+ projects, he also conducted campaign and advocacy work on forest policies and energy infrastructure development. He joined Etc Terra - then nitidæ - in May 2016 as MOZBIO project manager around the Gilé national reserve in the Zambézia province in Mozambique.
See more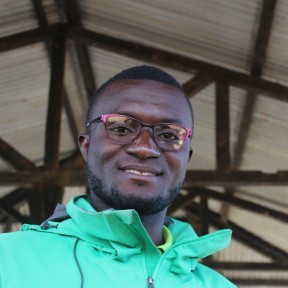 Monitoring and Planification Assistant / Agriculture & Markets / Mozambique
Reis Domingos
Graduated in Forest Engineering from the Universidade Zambeze, Reis brings his expertise in conservation agriculture, degraded lands restoration, sustainable fire management, land and forest law and areas of conservation. He is working as technical assistant for Community Land Delimitation for the Mount Namuli Project in Mozambique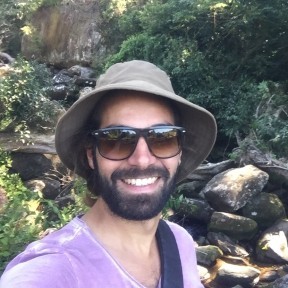 Technical Assistant for Honey Value Chain / Mozambique
Juliano Möller Rodrigues
Graduated in Social Sciences from the Federal University of Rio Grande do Sul, experience with field research, sustainable beekeeping, honey production and value chain development. Promoting beekeeping as a mechanism of biodiversity conservation and community livelihoods improvement in south of Brasil and North of Mozambique
Holder of an Engineering diploma in Agronomy, specializing in Sustainable agricultural & Agri-Food systems for the South, from Montpellier SupAgro- Institut des Régions Chaudes (IRC), she brings her expertise to support technical changes and development processes in rural area; to support farm advisory, training engineering and plant biology research
See more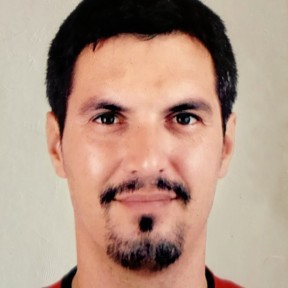 Project manager Legado Namuli / Agriculture and Market / Mozambique
Aurélien Bisson
Master of Science in Agriculture and agroecology from ISA Lille school, specialized in tropical agriculture, agro industrial culture and transformation and sourcing of natural products. I have 7 years experience in the private sector and the relation with small producers: cash and export production, fruits, aromatic and perfume sector, spices and raw vegetal products.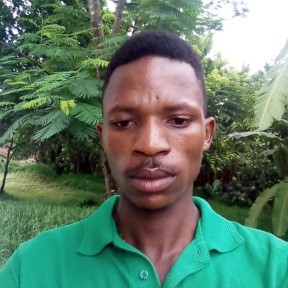 Agricultural technician / Agriculture & Market / Mozambique
Filimonio Felizardo Jonasse
Technician graduated from the Middle Institute of Agriculture and Livestock in Gurué (Zambezia), Filimonio has solid field experience for the deployment of agricultural support activities (experimental devices in peasant environment and agroecology in particular) and awareness raising on the link between agriculture and natural resources with rural communities. He is currently working on the implementation of a community land demarcation project with the people of Mount Namuli. His knowledge of the region (of which he is a native), the local language and customs are invaluable assets for the project team.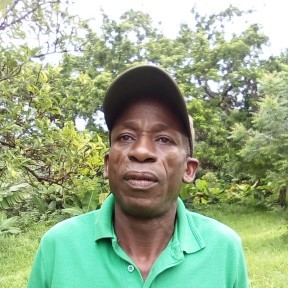 Agricultural technician / Agriculture & Market / Mozambique
Dias Antovano
He is graduated in agronomy (plant health specialty) from the Polytechnic Institute of Agronomy "Angel Galanena" in Cuba since 1988. Before working on the link between agriculture and environmental conservation, he gained experience in the tea sector (production and processing), horticulture and cereals (field trials) in particular in Mozambique and abroad. Today, he is helping to implement a project to delimit community lands on Mount Namuli, for which his knowledge of the local language and the terrain are invaluable assets.
Please refer also to
ACAMOZ - Support to the cashew nut value…