COCOA4FUTURE - Sustainability of production systems and new dynamics in the cocoa sector
Role in the project
Component Manager
Partners
Main goals
Contribute to improving the sustainability of cocoa farms while preserving the environment (limiting deforestation and restoring forest cover) by adapting cocoa farming systems to the changing context in Côte d'Ivoire and Ghana.
Cocoa4future is a project developed by CIRAD that wished to involve Nitidæ in the implementation of certain activities in Côte d'Ivoire.
Specific objectives
SO.1: to identify, assess and promote cocoa farming systems that are efficient, resilient and adapted to the changing context in Côte d'Ivoire and Ghana.
SO.2: identify, test and promote levers for socio-economic sustainability of cocoa farms in Côte d'Ivoire and Ghana.
Beneficiaries
Cocoa farmers, farm households (women, young people, etc.) and their professional organisations in the intervention areas.
Results
R1. Stakeholders identify or co-construct and then assess Agro-Forestry Systems (AFS) that meet farmers' expectations while providing ecosystem services (ES) that contribute to their sustainability.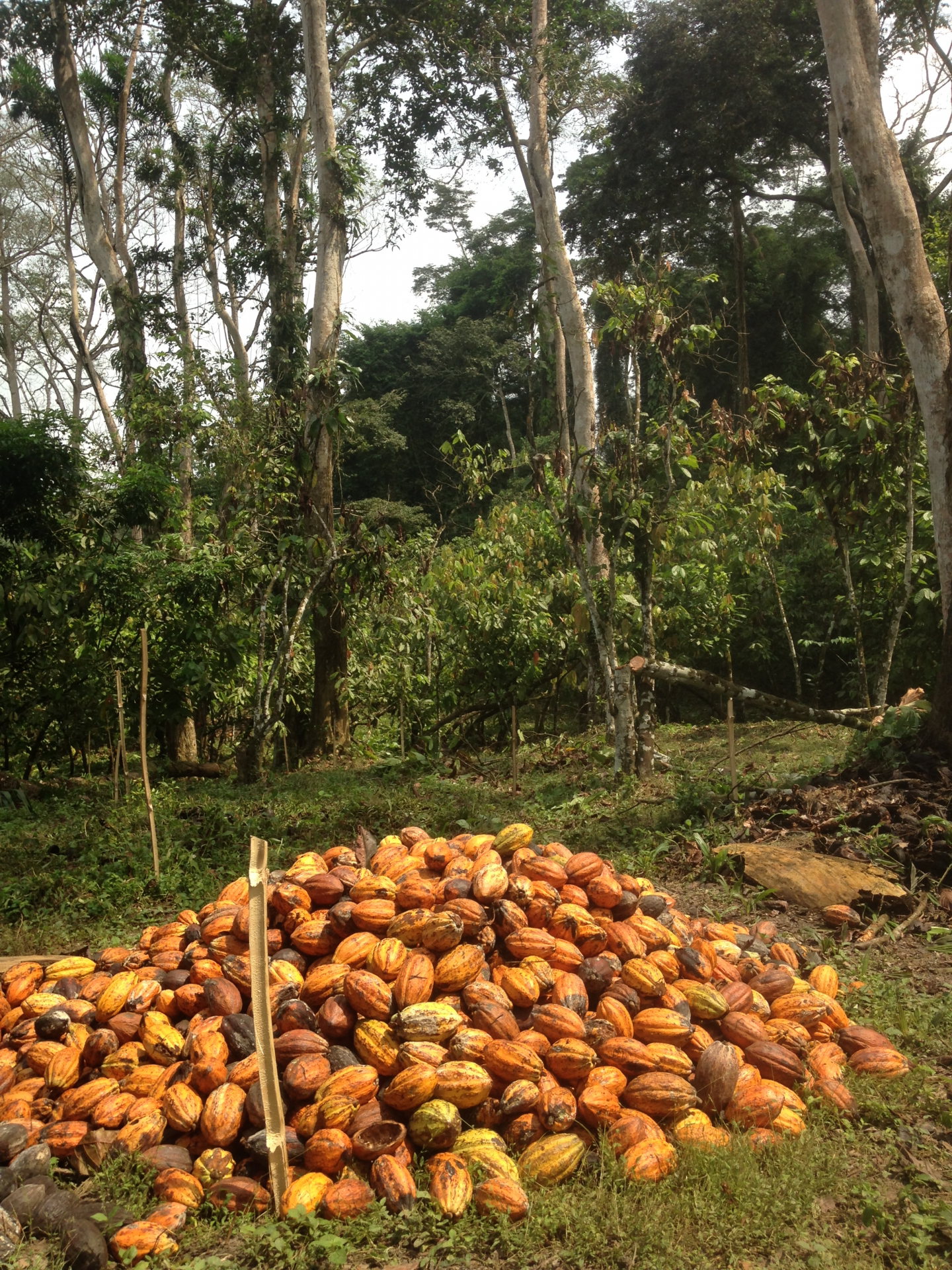 R2. Research is developing knowledge on the CSSV in Côte d'Ivoire and proposes risk prediction tools and alternative control methods to cocoa uprooting.
R3. Stakeholders are informed about resilience strategies and cocoa farmer dynamics, co-construct and evaluate diversified production systems that ensure household income security.
R4. Research is developing knowledge on the effect of terroirs and AFS on the organoleptic quality of cocoa, and identifies methods of organization in the sector that promote ethical quality and/or quality linked to its origin.
R5. Support services develop tools co-constructed with research, and implement pilot operations using new modes of support to disseminate a range of technical and organizational innovations that enhance the resilience of cocoa farms.
Activities
Nitidæ contributes more particularly to the global project through the co-implementation of the following activities:
Supporting the transition of AFS to organic cocoa farming systems: co-constructing technical itineraries with cocoa farmers and testing agroforestry and organic practices adapted to their needs, in order to improve the productivity of their AFS (complex, old and not very productive, where the potential for productivity gains is important). Activity implemented in the Mé region (former cocoa loop) where Nitidæ has already set up a support system for cocoa farmers, in partnership with the Mé Organic Cocoa Producers' Cooperative and Alter Eco.
Identification of products other than cocoa (NTFPs in particular) and support for their marketing: also carried out in the Mé region, this activity will involve establishing an exhaustive inventory of uses, characterizing these products, evaluating their economic potential and identifying market opportunities to enhance their value.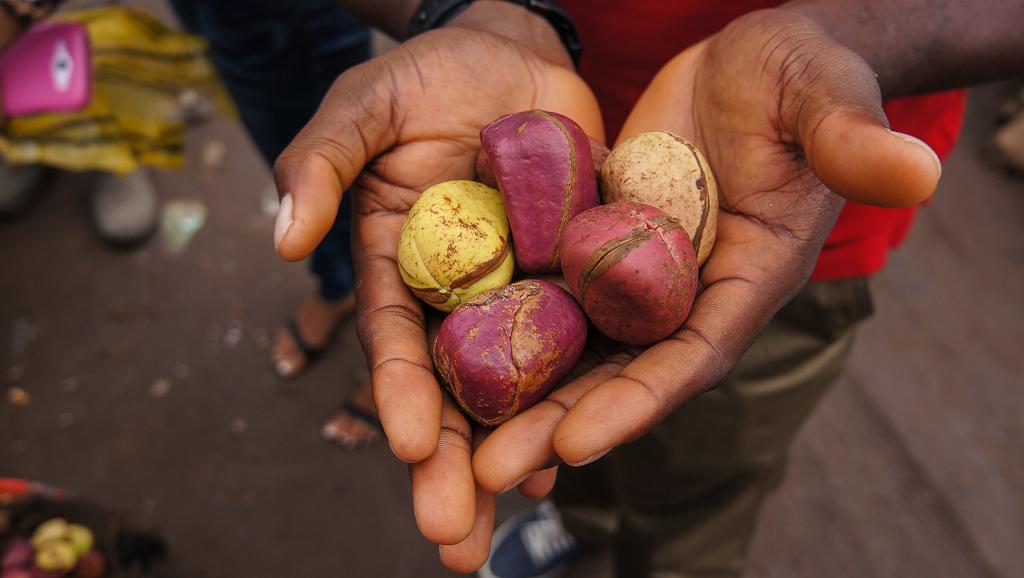 Valorization of wood from cocoa FAS as additional income: organize the marketing of standing wood lots between owners (land certificate holders) and wood manufacturers. This involves making an inventory of the wood to be marketed by each cocoa farmer, drawing up operating specifications to limit as much as possible (or even compensate) for the damage caused to the cocoa farms and finally, putting the batches made up of the wood on sale.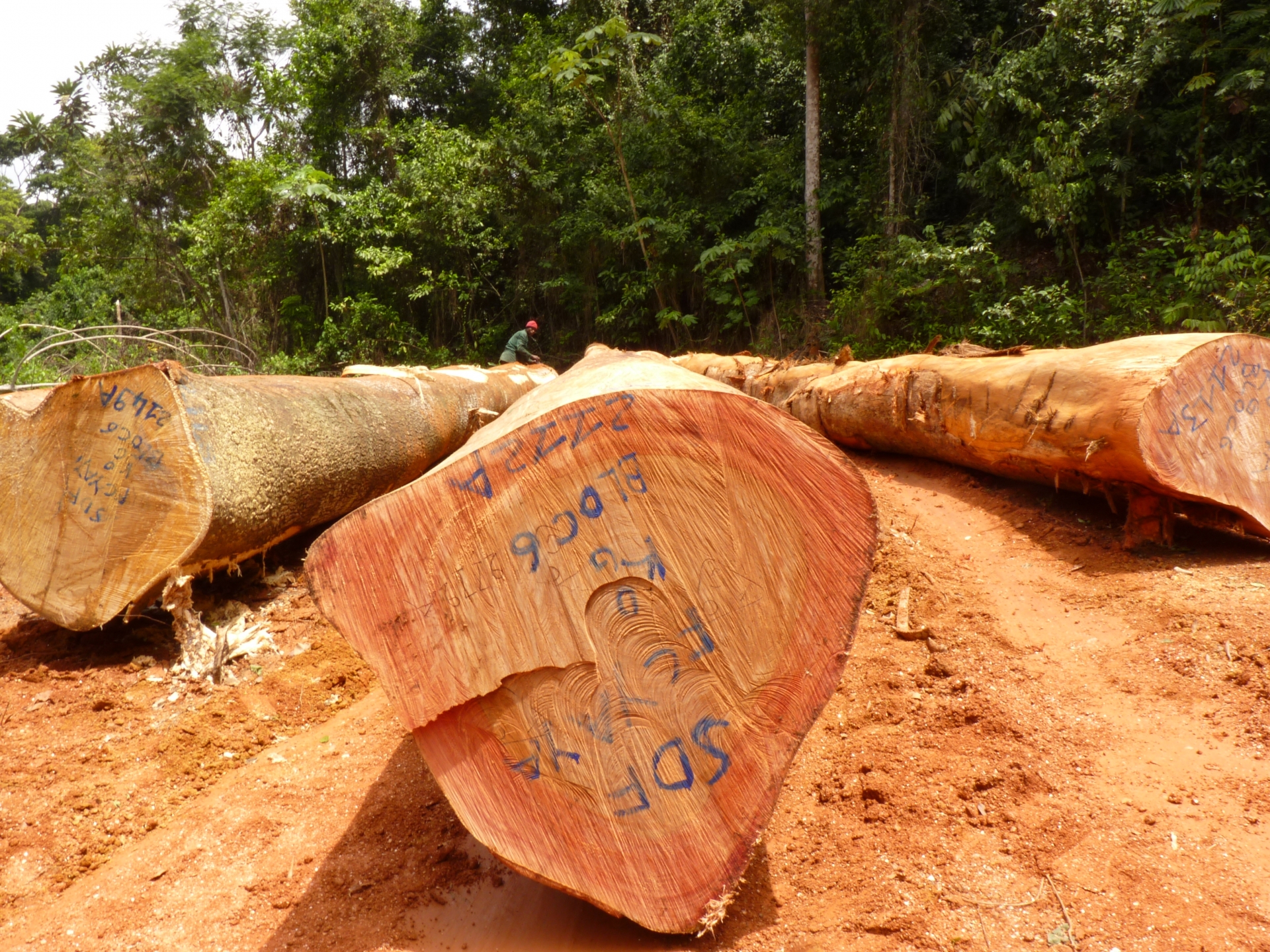 Related people
Project DESIRA Manager / Agro-Botanist / Côte d'Ivoire
Botanist, Rolande holds a Master 2 in Systematics, Ecology and Biodiversity. She currently holds the position of Agro-Botanist for the Mé REDD+ Project. She mainly brings her expertise on cocoa agroforestry plots, the management of organic cocoa cooperatives and the Organic and Fair Trade certification.
See more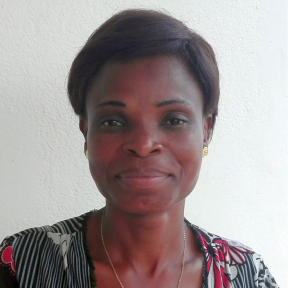 Agricultural Trainer Adviser
Adjo Clarisse Kouakou
Holds a Master 2 in Economic Development Administration and a Master's degree in Economic Sciences and Development option Public Economics obtained at Alassane Ouattara University. She is currently working in Côte d'Ivoire on the agricultural component of the REDD + Project of the Mé as an Agricultural Trainer Advisor. It mainly brings its expertise at the level of beneficiary management to the establishment of cropping systems to increase value added per hectare
Agricultural Trainer Adviser / Agriculture & Market / Côte d'Ivoire
Holder of a BTS in Tropical Agriculture and Plant Production, Ange held various positions of agricultural adviser and technician (Nestlé R & D) before joining Nitidæ Côte d'Ivoire in April 2018. He brings his expertise in the production of organic cocoa and in the frame of the producers of the REDD + Project of the Mé and CERTIBIO
See more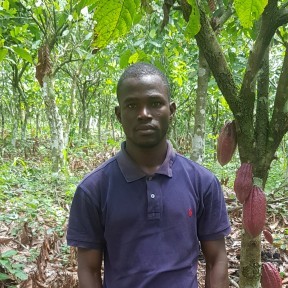 Agricultural Advisor / Agriculture & Market / Côte d'Ivoire
Fofana Zakaria
Graduated with a Professional License in Economics and Agropastoral Management and a Professional Master in Management of Agropastoral Companies and Organizations from the Institute of Agropastoral Management of the Péléforo Gon Coulibaly University of Korhogo, he brings his expertise to the COCOA4FUTURE project, as agricultural adviser and OPA management
Holder of an Engineering diploma in Agronomy, specializing in Sustainable agricultural & Agri-Food systems for the South, from Montpellier SupAgro- Institut des Régions Chaudes (IRC), she brings her expertise to support technical changes and development processes in rural area; to support farm advisory, training engineering and plant biology research
See more
Country representative in Côte d'Ivoire
Agricultural Engineer, specialised in "quality of the environment and resources management", from the French National School of Agricultural Science and Engineering of Toulouse (INP ENSAT). He brings his expertise in feasibility studies for investment funds, agricultural markets studies and analysis of value chains
See more
Holder of a Master of Science, "Agricultural Engineer and territories development" from the Institut Supérieur d'Agriculture (ISARA Lyon), he brings his expertise in agro-food/agricultural sectors' analysis and development, strengthening of supplychain actors (producers, private/public actors, agro-food industries...), socio-economic analysis of agricultural chains and his great knowledge of companies in these markets
See more
Project Manager / Forest & REDD+ / Côte d'Ivoire
She holds a Master's degree in Science and Anthropology (Primatology) from the University of Montreal and has a background in environmental sciences. She has been working for several years in Africa (Côte d'Ivoire, Guinea, Liberia and Cameroon) on the themes of ecological monitoring, surveillance and forest governance, FLEGT, institutional, civil society and community capacity building, as well as on compensation measures in the context of mining extractions. She brings its expertise in particular to the support of sustainable and private forestry, forest governance and support to the management of protected areas
See more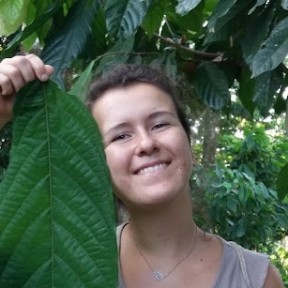 REDD+ and agro value chains task officer / Agriculture & market / France
Apolline Reboud
A graduate of the Montpellier SupAgro school of agriculture with a course in Sustainable Agricultural and Agrifood Systems in the South, she also specialized in Environmental Management of Ecosystems and Tropical Forests at AgroParisTech. After having worked at CIFOR Cameroon on the subject of community forests and in an association managing carbon offset projects (reforestation, agroforestry and rural development) as project coordinator, she comes to bring her plural approach between management of agricultural systems and forest preservation
Please refer also to
CACO2 - Carbon offset program for Alter…