ACAMOZ - Support to the cashew nut value chain in Mozambique
Role in the project
Coordination
Partners
Main goals
Strengthen the cashew value chain to increase smallholder income and preserve natural resources, in a strengthened and more transparent institutional environment led by INCAJU
Specific objectives
Strengthen INCAJU to better integrate the cashew value chain into the international market through, inter alia, the provision of reliable and transparent market information
Increase the competitiveness and environmental & social sustainability of cashew production in Mozambique through a pilot project around the Gilé National Reserve in Zambezia
Beneficiaries
Incaju
5 000 stakeholders of the cashew value chain
Results
R1. Strengthening INCAJU's Institutional Capacity for Strategic Management of the Sector
R2. A market information system is operational
R3. A study with recommendations for improvement of the cashew sector's public policies, including the industrial policy for cashew processing in Mozambique, is available
R4. A dialogue mechanism between actors in the cashew sector is operational
R5. Producers around the Gilé National Reserve are organized into groups of producers or associations involved in production support, collection and marketing
R6. Agroforestry cropping systems for cashew are disseminated and adopted
R7. A fair trade system is put in place
Activities
A1. Diagnosis of the needs for the implementation of the Market Information System (MIS)
A2. Development of the MIS protocol
A3. Capacity building of Incaju focal points for MIS implementation
A4. Implementation of the MIS in the three northern provinces of the country
A5. Diagnosis of the institutional and legal framework and transformation capacities in Mozambique
A6. Preparation of recommendations and restitution of the study
A7. Preparation for strengthening interprofessional dialogue
A8. Animation of interprofessional dialogue
A9. Formalization of interprofessional dialogue
A10. Identification of intervention areas and beneficiaries around the Gilé National Reserve
A11. Structuring and support to producer groups and associations around the Reserve
A12. Support for small processing units around the Reserve
A13. Implementation of the MIS at the local level around the Reserve
A14. Integrated management of cashew trees
A15. Promotion of conservation agriculture practices
A16. Experimentation with the biological treatment of cashews
A17. Nursery management for the production of cashew seedlings
A18. Preparation for fair trade certification
A19. Training of producer groups and fair trade associations
A20. Market research for fair cashew
A21. FFL / FLO certification audit
Related people
Country representative in Mozambique
Holder of a master Tropical environment and Biodiversity, he worked for 3 years in French Guyana, notably as forest ecology and soil science research officer at CIRAD. From 2008 to 2016 he worked at the WWF in Madagascar, France and Democratic Republic of Congo as Forest and Climate program manager. At WWF, he supported conservation, forest landscape restoration and REDD+ projects, he also conducted campaign and advocacy work on forest policies and energy infrastructure development. He joined Etc Terra - then nitidæ - in May 2016 as MOZBIO project manager around the Gilé national reserve in the Zambézia province in Mozambique.
See more
Holder of a Master's degree in "Sustainable Farming and Agri-food Systems in the South", specialised in "Markets, Organization, Quality and Services" from Montpellier SupAgro - Institut des Régions Chaudes (IRC), he brings his expertise in sector and value chain analysis, market studies, quality management and farmers' organisations services and support
See more
Project Manager / Agriculture & Market / France
Holder of a Professional Master II in Sustainable Development from the University of Geneva and a Master I in Geography from the University of Jean Moulin, he brings his expertise in project building and project management on agricultural markets, the use of ICT within the agriculture sector, the implementation of certification (organic, fair...) and engineering training
See more
Holder of a Master of Science, "Agricultural Engineer and territories development" from the Institut Supérieur d'Agriculture (ISARA Lyon), he brings his expertise in agro-food/agricultural sectors' analysis and development, strengthening of supplychain actors (producers, private/public actors, agro-food industries...), socio-economic analysis of agricultural chains and his great knowledge of companies in these markets
See more
Project officer / Agriculture & Market / France
Holder of a Master Degree in "Agricultural Development and Economic Policies" from the Institute of Development Studies (IEDES), Paris 1 Panthéon Sorbonne University and AgroParisTech. He brings his expertise in agricultural market analysis (especially cashew, sesame, shea, cocoa, hevea, corn, rice and onion), development of agro-food sectors, training engineering and consultancy on public agricultural/agro-industrial policies
See more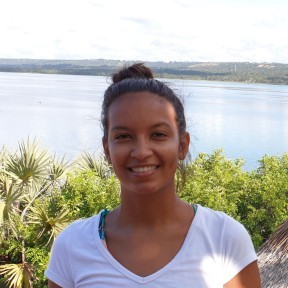 Institutional and Gender Specialist
Isabela Soares Perrin
Graduate in Agronomic Engineer from the University of São Paulo, Brazil, she brings her expertise in institutional relations and gender, agricultural value chain and commercialization. In particular, the support and follow-up of actors in the cashew nuts value chain (public and private) and the creation and implemenation of gender inclusion strategies.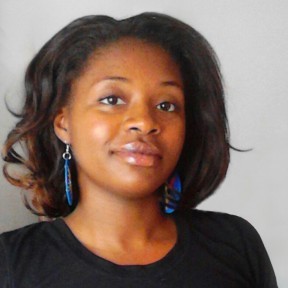 Administrative and Financial Assistant / Mozambique
Palmira Gravata Vitória
Gratuated in Economics and Education from Pedagogical University in Mozambique, with 7 years of experience as an Administrative Assistant, she support the ACAMOZ project in terms the administrative, finance and Human Resources management and Public Relations.
Please refer also to
MOZBIO - Support to the development of communities…