BENINUT - Sustainable Cashew Nuts in Benin
Role in the project
Bioenergy expertise
Partners
Main goals
Valorise cashew production & processing waste in order to improve the sector's performance and sustainability
Specific objectives
Assess the economic and technical viability of a power plant using cashew nut residues and other agricultural waste available locally for mitigating environmental & social challenges regarding waste disposal and unreliable access to electricity in Benin. The study will assess local availability and biomass potential of cashew and other agricultural waste as well as the practical feasibility of energy generation for Tolaro and local off-takers. The study will assess the impact of such a project to confirm the expected positive social and environmental outcomes.
Beneficiaries
Cashew stakeholders in Benin
Results
A feasibility study clearly pointing the best bio-mass energy system and the best way to create a mini-grid to service the community (and respecting the MCC grant requirements) with the following results:
The comprehensive study will identify the best feasible solution for a bio-mass energy system based on Tolaro's needs, absorbing at least 80% of produced cashew nut shells and possibility using cashew apple waste from smallholder famers (based on technical, economic and practical feasibility)
The knowledge produced on the local availability of agricultural waste and potential uses will be used to identify other transformation options and potential value addition for farmers
Ultimately, such a plant will increase the sustainability of cashew nut's value chain (by reducing waste). It will also create value for farmers who will sell biomass to Tolaro and potentially -in turn - receive organic compost for their plantations, while fostering local development by ensuring access to an affordable, secured and clean energy – hence contributing to the Sustainable Development Goals defined by the UNPD
The project will exemplify an innovative strategy to create new synergies between cashew nuts producers and processors and as a contribution to the national governmental plan to foster the production of renewable energy from the use of biomass
The plant will facilitate the development of new market opportunities for cashew nut by-products, which will benefit producers and processors, improving the overall competitiveness of the cashew nut value chain in Benin.
Activities
The undertaking of the feasibility study of a biomass power generation system based on the cashew residues of the processing plant of Tolaro Global is performed by a consortium of two consulting firms (10 experts): NITIDÆ (ex-RONGEAD-EtcTerra) and IED (Innovation Energy Development).
A1. Data collection – desktop and field research
Desktop research based on secondary data available on cashew nut residues management, and state of the art of reutilization of cashew residues and other agricultural waste for energy generation
On-site visit and field research in Benin
Meetings and interviews with Tolaro management, outgrowers and other relevant stakeholders
A2. Assessment of biomass residue potential and availability
Technical assessment of biomass potential of cashew nut residues (cashew nut shells and apples for gasification, direct burn)
Identification of appropriate machinery/technologies
Identification of machinery/technology providers (preferably locally)
Assessment of gas emission and necessary environmental and health related control measures according to IFC guidelines
A3. Factory electricity needs
A4. Technical support for at least three units
A5. Economic analysis of the three potential units
A6. Social and environmental impact
A7. Conclusion and recommendations
Related people
Holder of a Master of Science, "Agricultural Engineer and territories development" from the Institut Supérieur d'Agriculture (ISARA Lyon), he brings his expertise in agro-food/agricultural sectors' analysis and development, strengthening of supplychain actors (producers, private/public actors, agro-food industries...), socio-economic analysis of agricultural chains and his great knowledge of companies in these markets
See more
Country representative in Côte d'Ivoire
Agricultural Engineer, specialised in "quality of the environment and resources management", from the French National School of Agricultural Science and Engineering of Toulouse (INP ENSAT). He brings his expertise in feasibility studies for investment funds, agricultural markets studies and analysis of value chains
See more
Project manager / Bioenergy & Waste
Having graduated from the Engineering School INSA of Lyon as an Engineer in Energy & Environment, option "Thermal systems engineering", Section "Top-level sport", he brings his expertise in renewable thermal systems implementation and analysis, in the food processing industry (shea and cashew), waste recycling and training of local experts
See more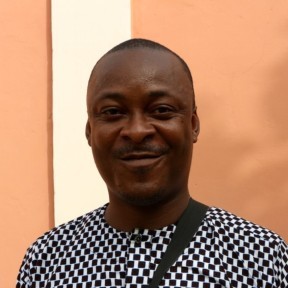 Project Manager / Agriculture & Market / Benin
Albéric Soglagbe
As an agronomist, he has more than 9 years of experience in specialized services in various fields, including analysis of information systems on agricultural markets, identification of training needs of a group, analysis economic value chains, social science studies and research, and strategic planning.
Please refer also to
DILCAJOU - Technical and Market Due Diligence…