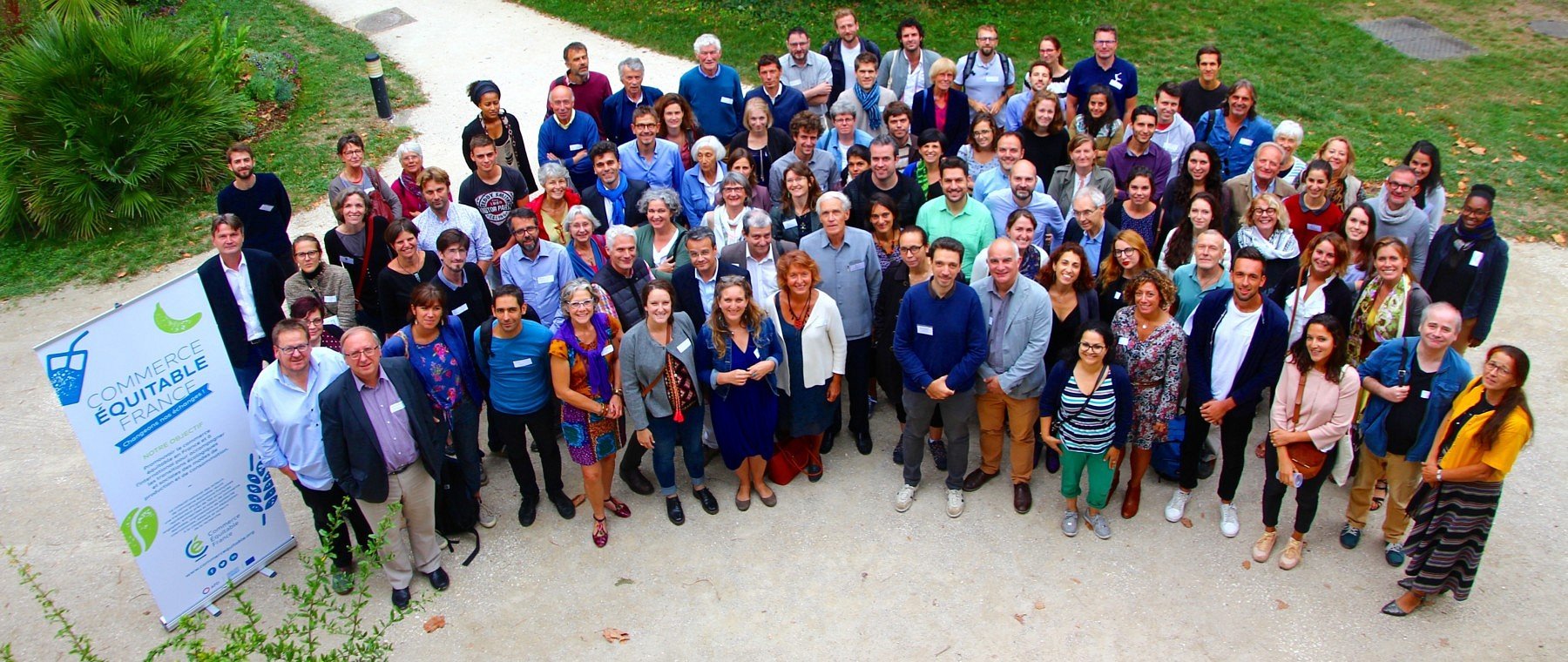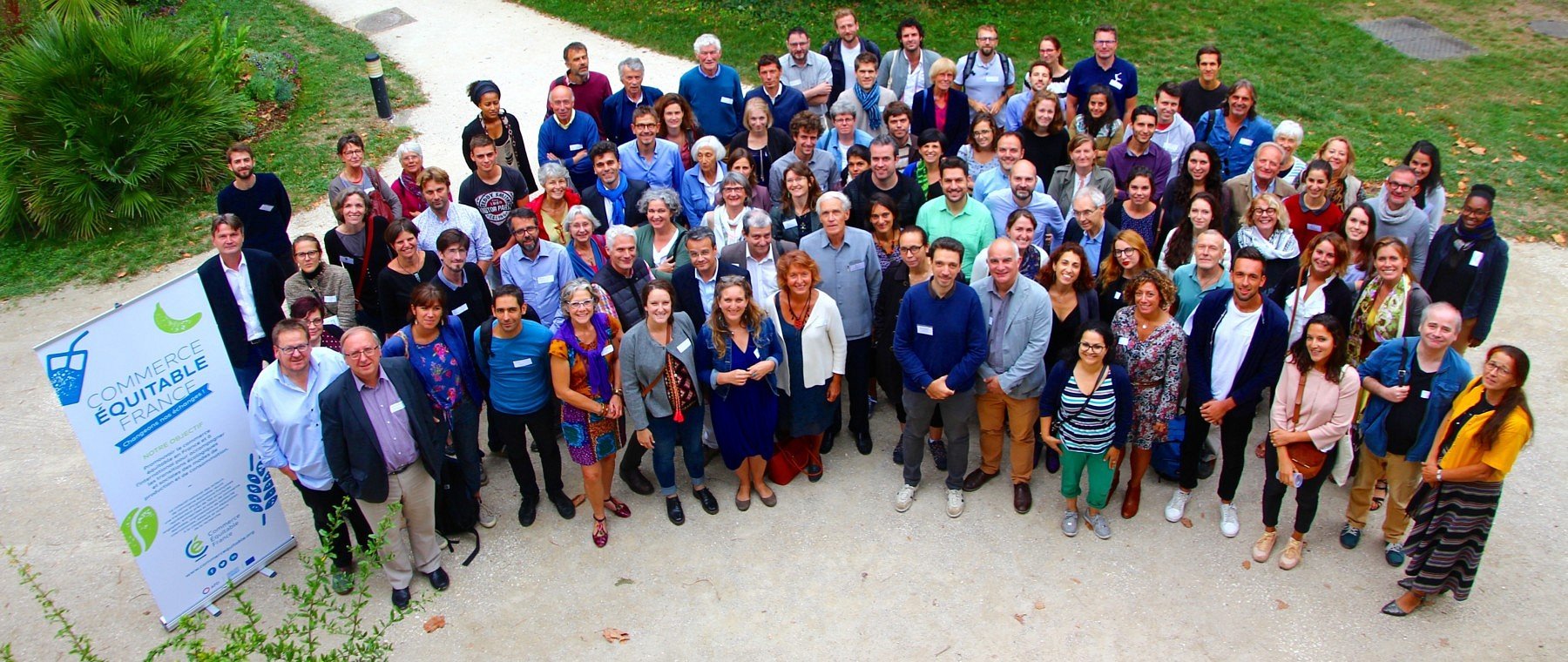 News - Jul 6, 2021
Nitidæ in Paris for the General Assembly of Fair Trade France
On Tuesday, June 29th, the FTF General Assembly was held at the Jardin d'Agronomie Tropicale, in Paris, and has gathered the member associations and companies
What is Faire Trade France?
Created in 1997, Fair Trade France represents a collective of consultation and representation of French actors of fair trade working for the development and the defense of the sector.
12 member Associations and 14 member Companies 1 Social and Ecological objective 2 Programs: Fair Future and Equity
The year 2020 brought concrete results to fair trade with notably +21% of labeled products compared to 2019 that benefit more than 10,000 French producers. In addition, the 2019-2023 Equity program aims to create a virtuous circle with more than 40 projects led by Producer Organizations with the support of 5 labels and 4 platforms reaching 50,000 producers, 2/3 of whom are women.
---
Nitidæ and Alter Eco, presented their joint work for an organic, fair trade (FairforLife) and agroforestry chocolate bar
Between 1990 and 2015, the Ivory Coast lost about 57% of its forests, mostly due to their conversion into cocoa plantations. Mé's REDD+ project has been implemented to reduce deforestation, maintain fertility on agricultural plots and build efficient economic models for farmers to improve the living conditions of local populations. In particular, the project has led to the Mabi-Yaya Classified Forest becoming a Nature Reserve, opening up new prospects for zero deforestation cocoa.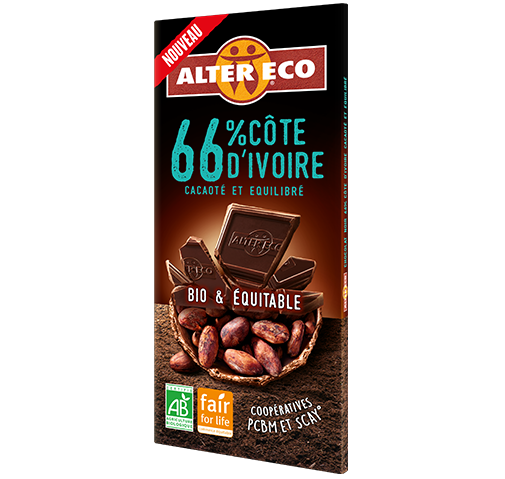 This chocolate bar is made from cocoa produced in the respect of the Ivorian forest and its biodiversity
---
The project also built a partnership with Alter Eco, (a brand specialized in import and distribution of organic and/or fair trade products) to develop an organic, fair trade (FairforLife) and agroforestry chocolate bar. It has also led to the construction of a reference framework to guarantee measurable and concrete agroforestry practices for the private sector, called SAF-ART.
Video of the Alter Eco information campaign "Say no to a 90% deforestation cocoa"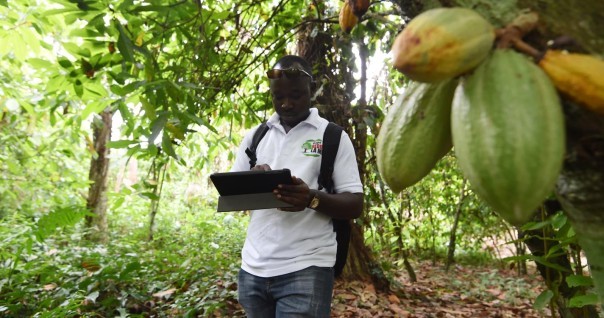 Organic Agriculture, Agroforestry, Spatial Planning, Bioenergy, Biodiversity, Climate, Forest, Market, REDD+, Remote sensing
See more