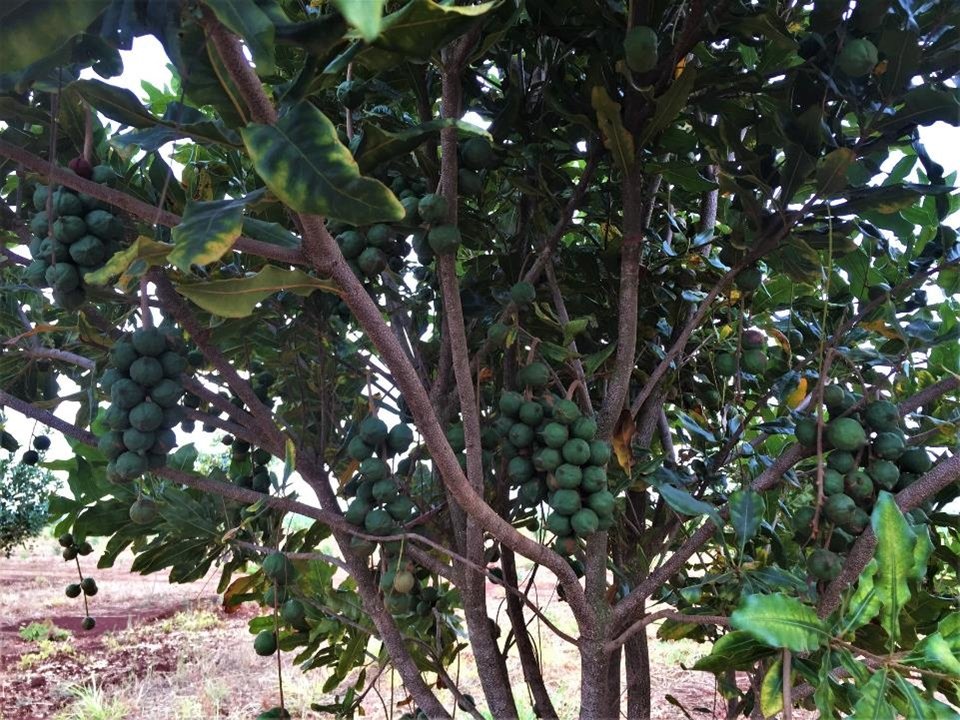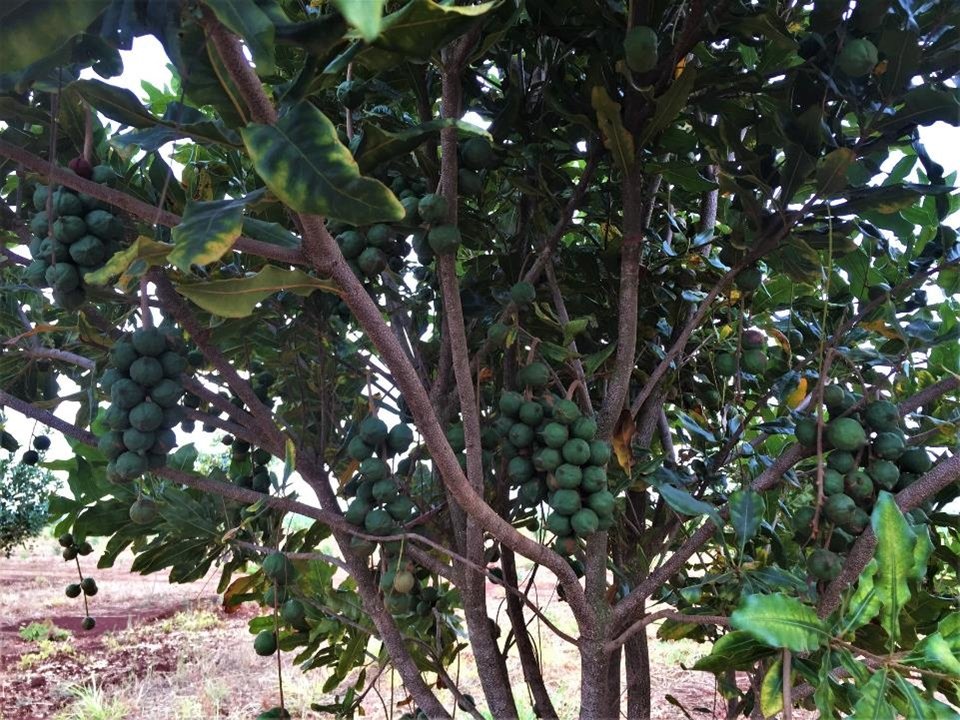 News - Aug 26, 2022
A new study of the macadamia nut sector in Mozambique, its market potential and recommendations for its development
The Mozambican macadamia value chain is promising, with adequate climate and an increasing demand on the market
The report on the macadamia value chain in Mozambique has been carried out as part of the ACAMOZ project, funded by the French Development Agency and implemented by Nitidæ for the Almond Institute (IAM,IP) and the Ministry of Agriculture and Rural Development (MADER).
Indeed, the ACAMOZ project supports IAM,IP in its new mandate to promote the Macadamia sector in Mozambique. The objective of this work is to provide a basis for reflection by interested stakeholders to support the development of the macadamia nut value chain in Mozambique.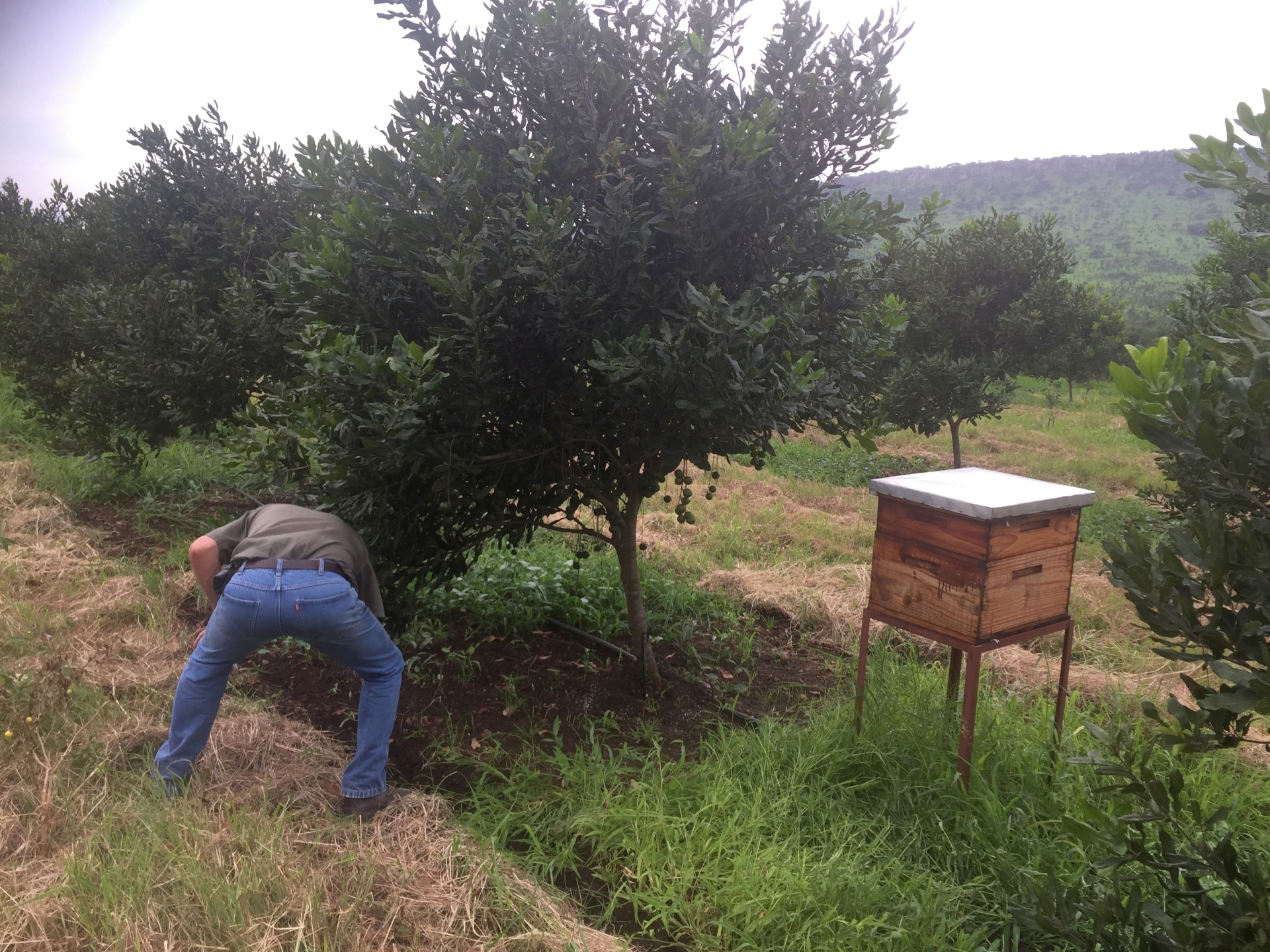 A macadamia nut production site
---
The study provides strategic insights on the sector
The Mozambican macadamia value chain is promising but still nascent, which means that there are a lot of needs, and opportunities of improvement all along the chain. At the time of the redaction of this report (June 2022), 45 companies are involved in macadamia. There is currently no smallholder production of macadamia in the country and no processing factory yet neither. The national production was evaluated between 1'500 and 2'500 tons of Nut-In-Shell in 2021, mainly exported to South African factories for processing into kernels, or directly exported in-shell to China.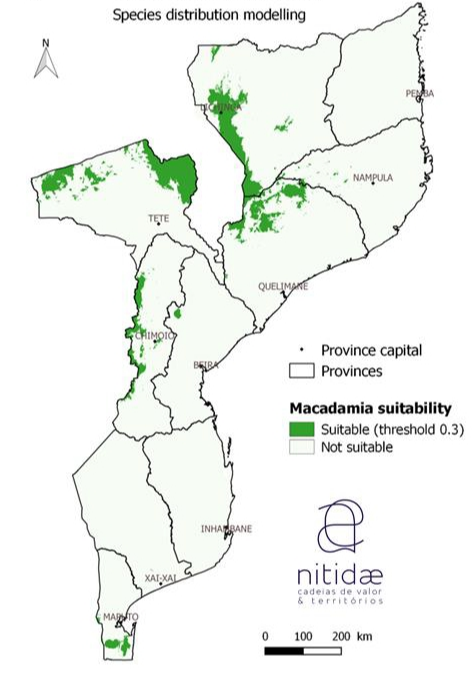 Climate suitability map for growing macadamia. Distribution patterns reveal that only 7% of Mozambique's land area is suitable
---
The main recommendations that emerge from the analysis
Support the creation or development of commercial plantations
Create a production base by smallholders
Promote agronomic research and experimentation and the transfer of knowledge on macadamia
Promote macadamia nut processing through incentives for investment in local cracking facilities