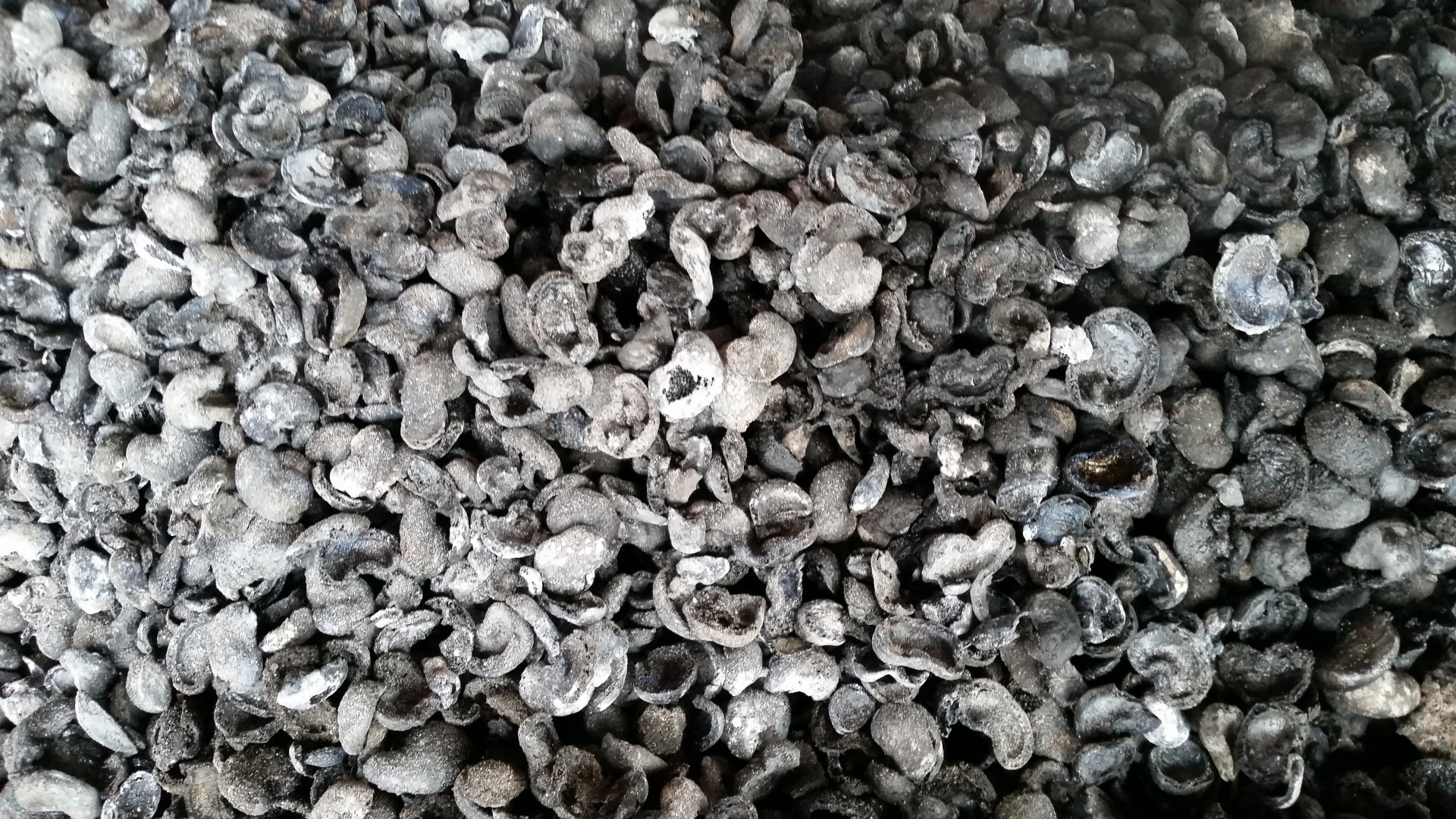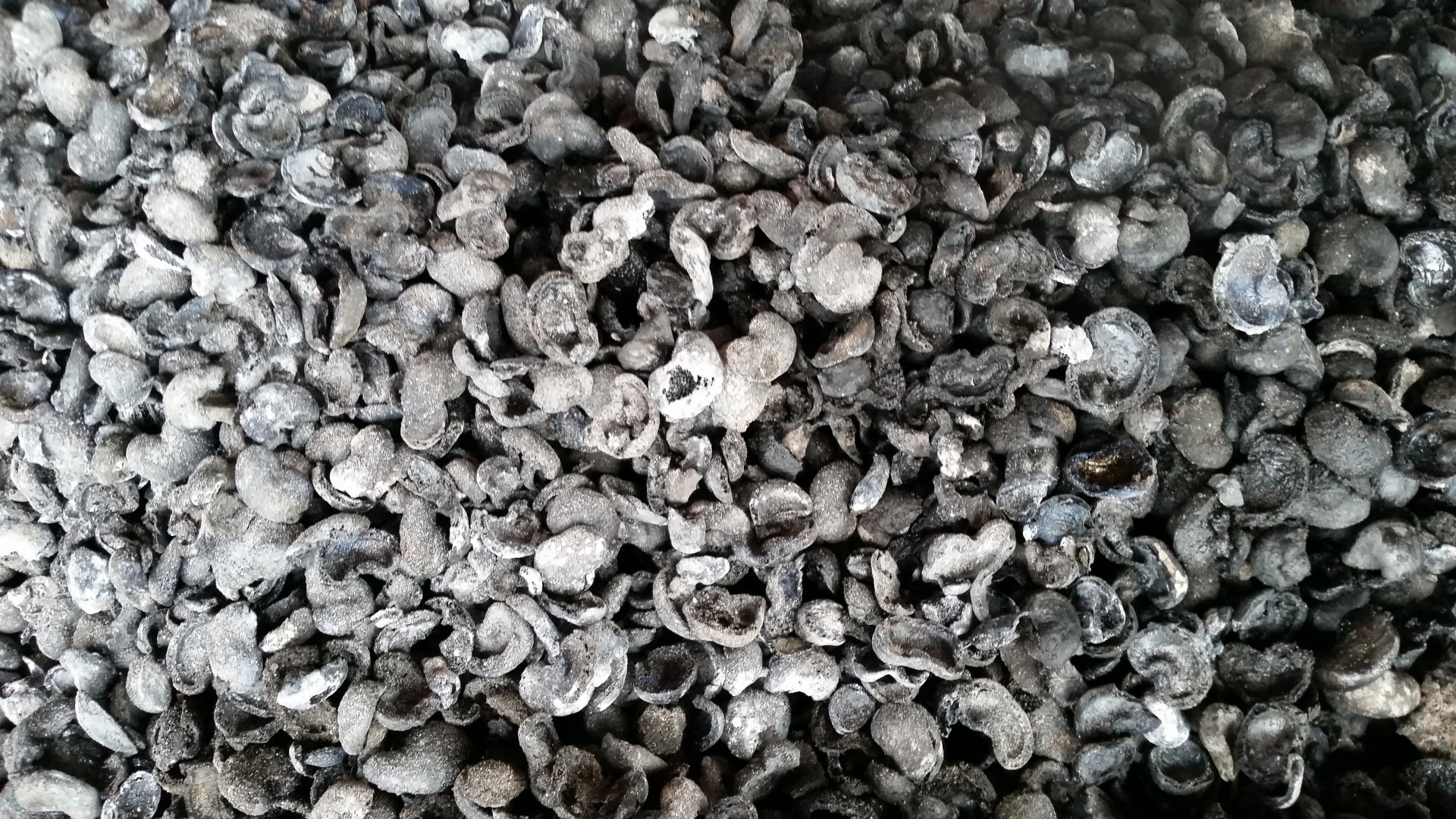 News - Oct 20, 2020
Recycling of cashew shells: visit of the H2CP oven at the SOBERY factory
Ensure the transfer of skills from technologies established in industries, one of the main objectives of the Agrovalor project
After the theoretical and practical training last August, the project team visited the Sobery plant to evaluate the use practices of the H2CP (High Calorific Cashew Pyrolyser) oven. A total of nine Sobery employees had been trained, including boiler room workers and technical and production managers. The unit continued to use the oven for daily steaming operations, and collects the charcoal after each working day. Managers are considering the possibility of mixing this charcoal with the shells currently being fed at the second boiler, thereby reducing the smoke generated by the latter.
The workers witnessed the marked improvement in working conditions, according to them, mainly due to less exposure to intense heat and fumes from the boiler. In addition, since the installation of the H2CP oven, the factory has been able to increase the steaming rate to 100 bags per day.
Key figures:
Ignition time: 4 minutes
Quantity of cooked nuts: 1,145 kg / h (4,560 kg in 4 hours)
Quantity of shells processed: 328 kg
Quantity of charcoal produced: 50 kg, so 15% yield
+ Significant reduction of harmful smoke, until its complete elimination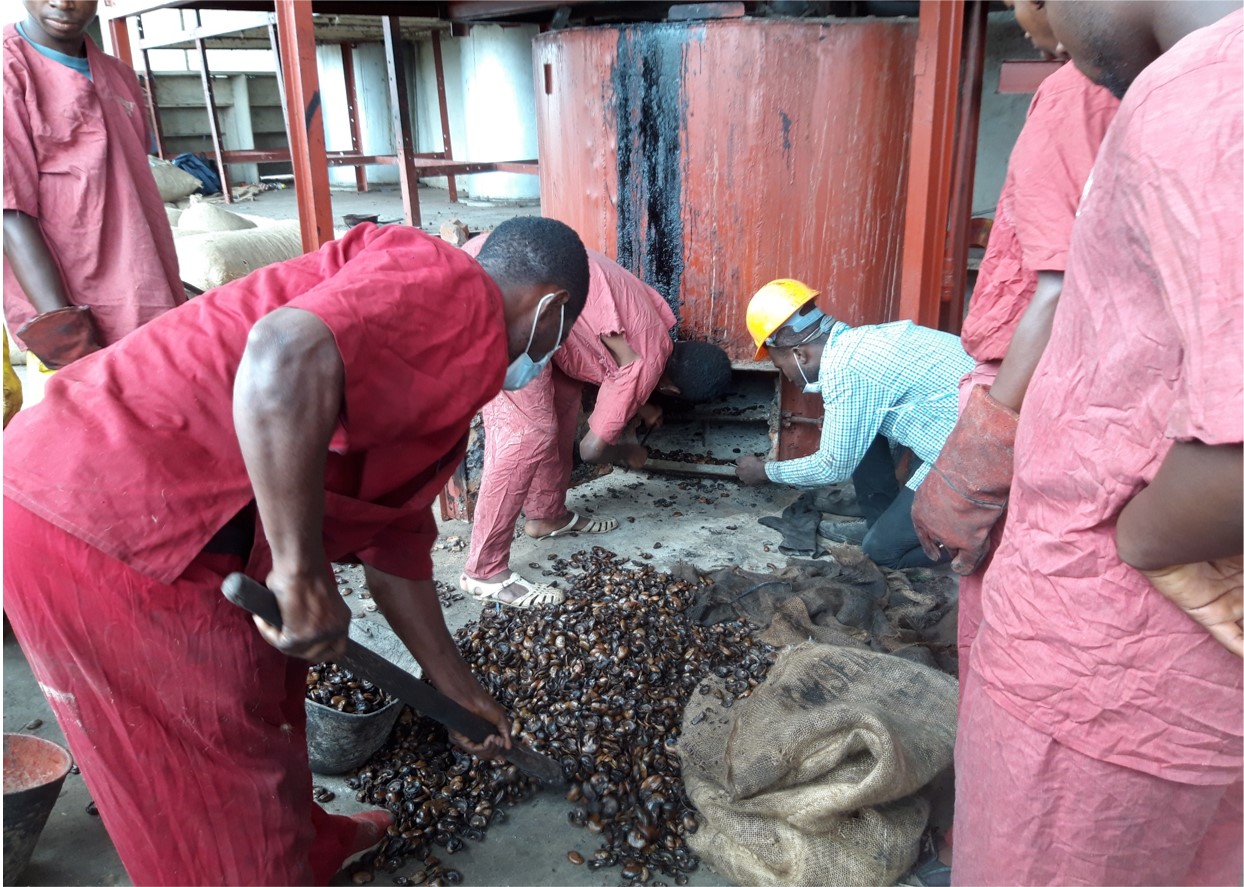 ---
Conditions to benefit from an H2CP oven
The Agrovalor project facilitates the acquisition of pyrolysis ovens for cashew processing units wishing to equip themselves with an efficient boiler room with low environmental impact. There are about fifteen H2CP ovens currently in operation in West Africa, including four in Côte d'Ivoire.
8 new Ivorian industrialists will be supported in the acquisition and mastery of this technology, which contributes to improving the working environment in the plant.
Project support to beneficiaries (in brackets, amounts covered by the project):
Technical and economic feasibility study for the installation of an H2CP furnace (100%)
Sizing and costing of equipment (30%) (H2CP pyrolysis oven, vertical boiler with platform, Steamer, Steam dryer, Steam loop)
Installation, start-up of equipment (100%)
Operation and maintenance training (100%)
Support and follow-up until June 2021 (100%)
Conditions of eligibility:
Be a cashew processing structure in activity or in start-up
Be based in Ivory Coast
Have the ambition to add value to the waste hulls
Be committed to improving working conditions in the boiler room
Plant processing capacity: between 0.2 and 8 tonnes of raw nuts per day
Commit to contributing 70% of the cost of equipment
If you would like to benefit from Agrovalor support, please contact us: d.gomeu@nitidae.org / +225 49 47 14 50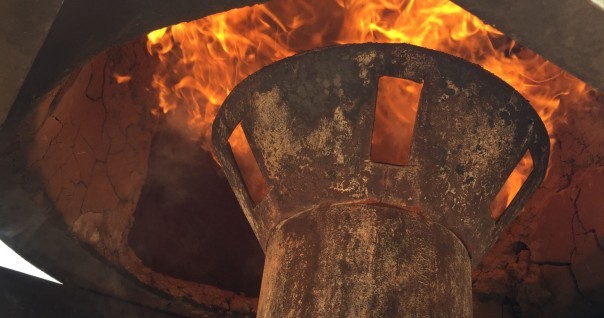 Agriculture, Agroprocessing, Bioenergy
See more