AGROVALOR - Energy valorization of agro-industrial waste in Côte d'Ivoire
Role in the project
Coordination
Partners
Main goals
Disseminate energy recovery equipment for agro-industrial waste in Ivoiry Coast, adapted to the local context to promote agro-industrial waste from the cashew, cassava and shea sectors, particularly in the cities of Bouaké and Korhogo, by ensuring a transfer of skills for replication of these technologies in Côte d'Ivoire.
Specific objectives
Design and commercialize appropriate technologies for energy recovery of cashew nuts and cassava and shea processing wastes
Strengthen local skills by training young technicians, structuring equipment operators and the appropriation of results by a public institution Energy recovery
Beneficiaries
Direct beneficiaries: companies, cooperatives or productive groups (associations or GIEs) active in the processing of cashew, shea or cassava
Indirect beneficiaries: the employees of these structures, mainly women whose revenues will be consolidated
Results
R1. At least 8 cashew processors are equipped with a pyrolysis furnace for shell enhancement
R2. At least 30 groups of women producing attiéké and 6 groups of women who process shea have acquired energy equipment (improved biodigester and / or oven)
R3. A training program for young technicians is developed with 2 training modules
R4. 3 OEM operators are created or strengthened to respond to other requests
Activities
A1. Realization of 12 techno-economic design studies in cashew processing units
A2. Installation of 8 ovens and training of staff of each beneficiary
A3. Valorization of shell biochar
A4. Phase 1: Design and installation of biodigesters and kilns in 5 attiéké processing groups and 1 shea processing group
A5. Phase 2: installation of improved biodigesters and fireplaces in 25 attiéké groups and installation of equipment within 5 shea groupings
A6. Economic and Environmental Assessment and setting up of a financing mechanism adapted to women's groups
A7. Sensitization and capacity building of women's groups
A8. Development of vocational training programs and selection of two training centers
A9. Training of 10 artisans in metallurgy and 10 masonry craftsmen for the manufacture of ovens
A10. Opportunity study of replication of vocational training
A11. Evaluation of existing equipment suppliers in the fireplaces and ovens sector
A12. Support for the creation or strengthening of 3 operators able to design, market, manufacture and install broadcast equipment
Related people
Head of Agrovalor Project in Côte d'Ivoire
Dorgeles Gomeu
Holder of an engineering degree in management of mining, oil and energy activities, Dorgeles joined the Nitidæ team in 2016 and became Head of the Agrovalor project in January 2018. He brings his expertise in coordination, the implementation and monitoring of the activities of this project.
Process engineer and holder of a European MsC in Renewable energies, she works on energy-related issues in African industry, since 2016. Process optimization and agri-waste-to-energy systems are her main expertise areas: appropriate technologies, training on operation and maintenance, biofuels…
See more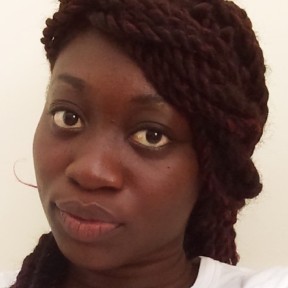 Chargée de Mission Environnement
Eléonore Bléoué
Holder of a degree in Water and Environment Engineering, Eléonore joined the Agrovalor project team in May 2018. She assures the collection of data necessary for the realization of techno-economic studies as well as the accompaniment of the beneficiaries as for the use and maintenance of equipment promoted by the project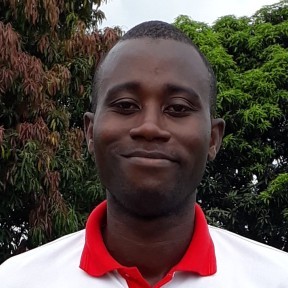 Chargé de Mission Environnement
Michel Digbeu
Holder of a degree in Water and Environment Engineering, Michel worked in various structures in Burkina Faso and Ivory Coast before joining the Agrovalor project team. Its main mission is to support the installation of promoted equipment (pyrolysis furnaces, biodigesters and improved stoves) and the training of beneficiaries
Having graduated from the Engineering School INSA of Lyon as an Engineer in Energy & Environment, option "Thermal systems engineering", Section "Top-level sport", he brings his expertise in renewable thermal systems implementation and analysis, in the food processing industry (shea and cashew), waste recycling and training of local experts
See more
Agricultural Engineer, specialised in "quality of the environment and resources management", from the French National School of Agricultural Science and Engineering of Toulouse (INP ENSAT). He brings his expertise in feasibility studies for investment funds, agricultural markets studies and analysis of value chains
See more
Graduated from Sciences Po Lille and the French Petroleum Institute (IFP School) in Energy, Sustainable Developement and Environment Economics, she has expertise in the field of environment and energy and REDD+ strategies.
See more
Please refer also to
ELECTRICI - Recycling of cashew waste in…