SENEKELA - Price collection and dissemination market intelligence service for farmers
Project cost
25 000 € /an
Role in the project
Market and ICT expert
Partners
Main goals
SENEKELA is a package of services proposed by Orange Mali to Malian farmers or their representatives and accessible via mobile phone. These services aim at enhancing the productivity of the farms and at providing information in order to allow farmers to market their production in better conditions.
Specific objectives
Implementation of the data collection system (market price for agricultural products) and their modelling in a database
Implementation of an Information Service by Orange named SENEKELA on 4 agricultural chains (cashew, shea, onion, maize) through the USSD service and a call center of agricultural advisors. It includes a data collection system of market prices on products and their modeling in a data base
Beneficiaries
Orange clients and Malian farmers
Related people
ICT Business Developer / Agriculture & Market / Ivory Coast
Engineer in Advanced Information Systems (University of Bejaia, Algeria), MSc in Information Technologies (University of Bournemouth, United Kingdom) and Alumni Chevening, he specializes in design, development, management and the capitalization of digital solutions for agriculture in Africa.
See more
Project officer / Agriculture & Market / France
Holder of a Master Degree in "Agricultural Development and Economic Policies" from the Institute of Development Studies (IEDES), Paris 1 Panthéon Sorbonne University and AgroParisTech. He brings his expertise in agricultural market analysis (especially cashew, sesame, shea, cocoa, hevea, corn, rice and onion), development of agro-food sectors, training engineering and consultancy on public agricultural/agro-industrial policies
See more
Holder of a Master's degree in "Sustainable Farming and Agri-food Systems in the South", specialised in "Markets, Organization, Quality and Services" from Montpellier SupAgro - Institut des Régions Chaudes (IRC), he brings his expertise in sector and value chain analysis, market studies, quality management and farmers' organisations services and support
See more
Project Manager / Agriculture & Market / France
Holder of a Professional Master II in Sustainable Development from the University of Geneva and a Master I in Geography from the University of Jean Moulin, he brings his expertise in project building and project management on agricultural markets, the use of ICT within the agriculture sector, the implementation of certification (organic, fair...) and engineering training
See more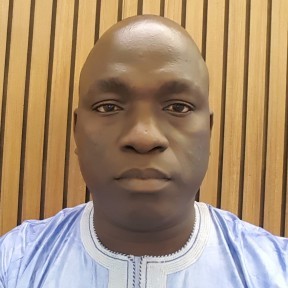 Project manager / Agriculture & Market / Mali
Alassane Sogodogo
Currently in a thesis, he is graduated with a Master 2 in remote sensing and Geographic Information Systems from the Félix Houphouët Boigny University in Abidjan. He brings his expertise in agricultural market analysis and support to the FORECO project as Remote Sensing Assistant and Geographic Information Systems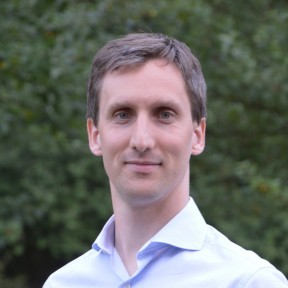 Project manager / Forest & REDD + / Mali
Frederic De Coster
Holder of a master's degree in development economics from the University of Namur in Belgium, he has more than 5 years of experience in private companies active in renewable energy and agriculture in Africa. His expertise lies in optimizing business models and logistics and financial operations. He worked for 4 years at myAgro, a social enterprise active in the agricultural sector in Mali and Tanzania that gave him a particular knowledge of the Malian context, both at the institutional level and at the level of actors in the agricultural world.
Please refer also to
INTELLECO - Competitive intelligence for…