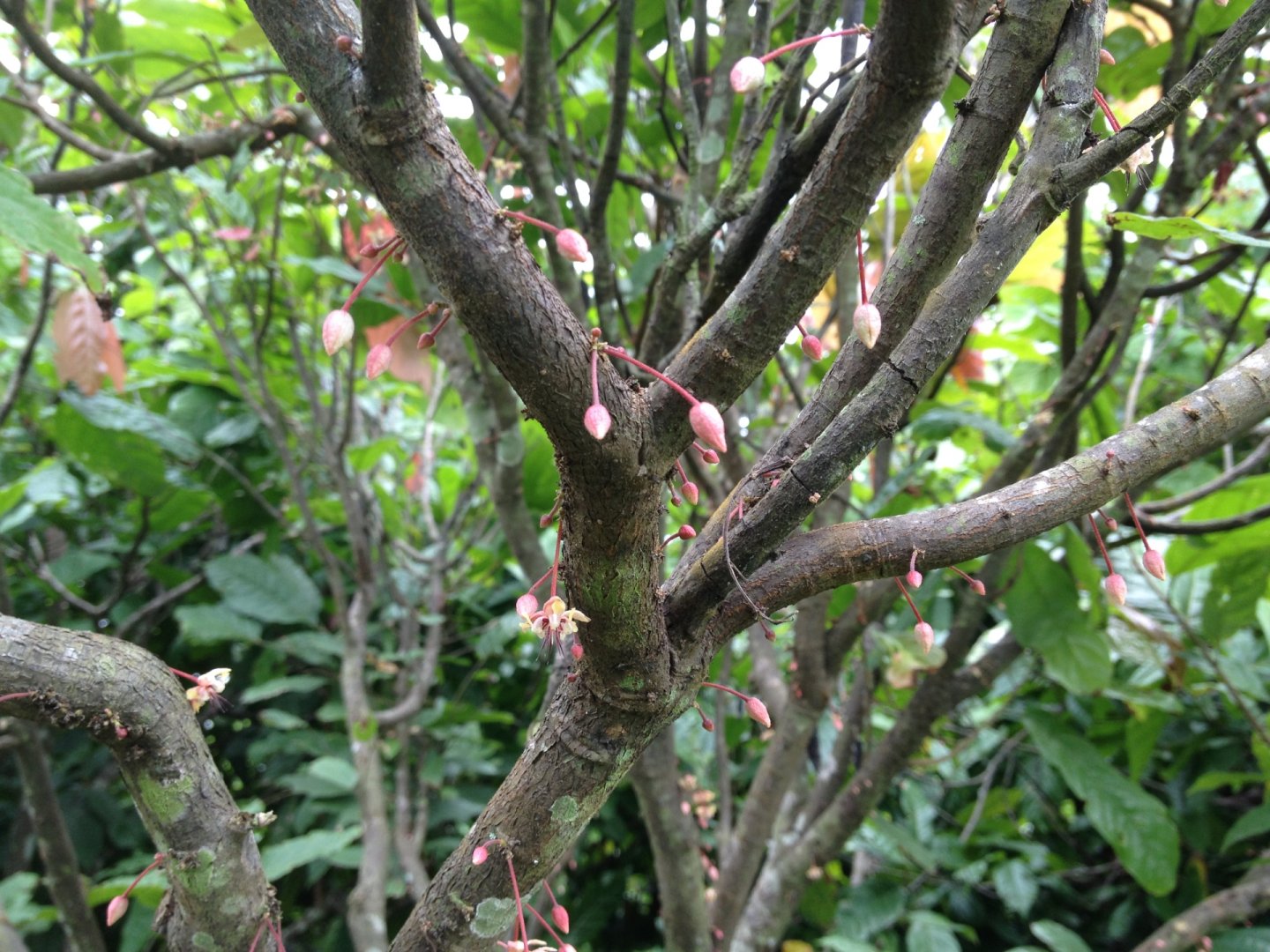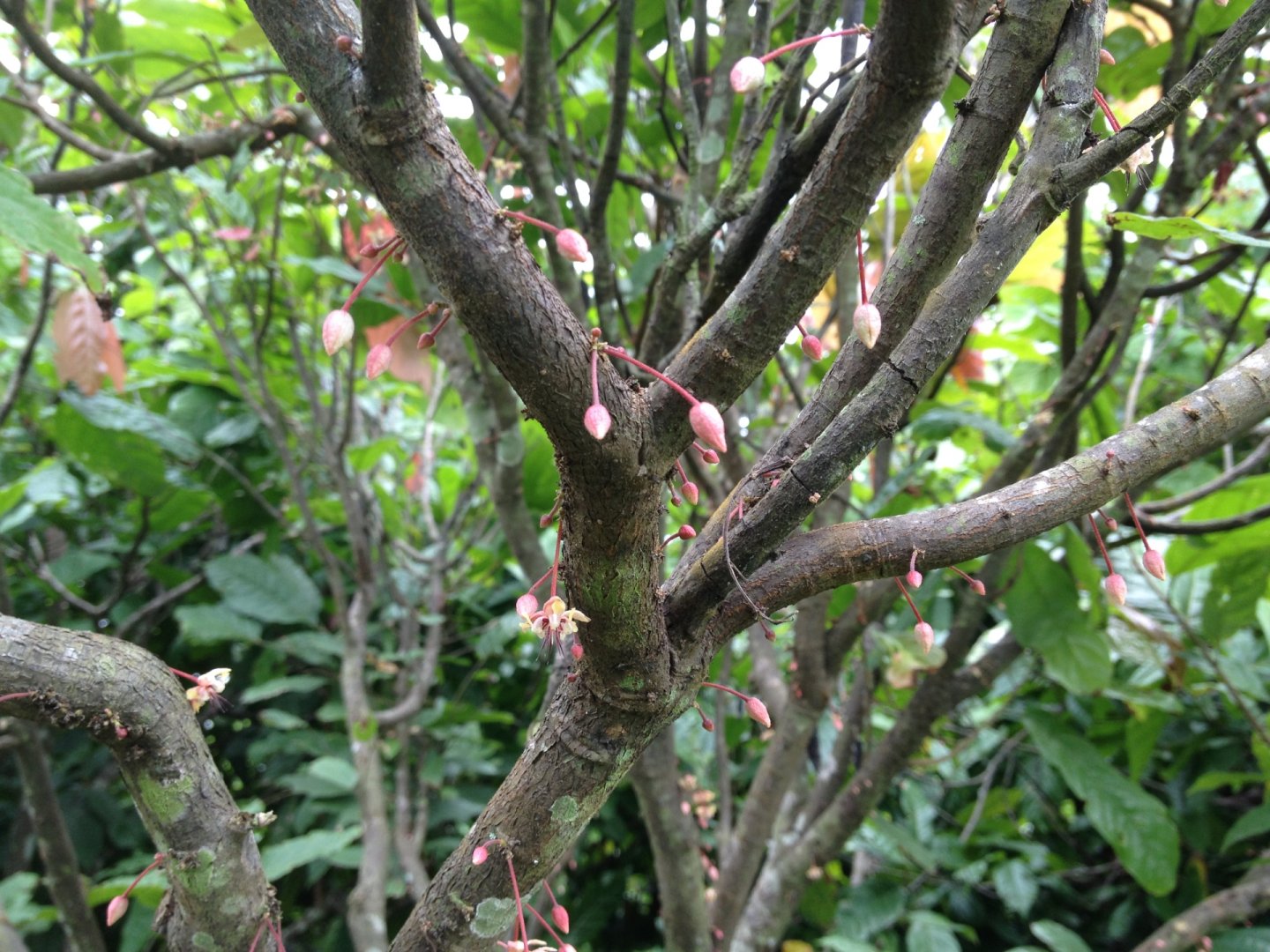 News - Nov 9, 2020
Conference "Towards sustainable cocoa: potentials and challenges of a complex value chain"
The distribution and planting of trees within cocoa plots does not in itself reduce deforestation
On November 5, 2020, a conference was held, bringing together more than 400 people, organized by the Iddri and the Agence française de développement (AFD) composed of four webinars addressing the different themes of cocoa-chocolate sustainability and presenting reflections, results and projects from public and private actors.
The videos of the 4 themes are available in Replay here.
Cédric Rabany, co-director of Nitidæ, presented during this day, our actions in the field in Session n°4: Business and NGO approaches: avenues and perspectives. Even if it was a question of illustrating the "fields of possibilities", his intervention also focused on the lessons and the challenges, for the good analysis of the territory and to avoid the 'greenwashing' which prevails on this subject.
The video of his speech below:
The presentation of his speech at the bottom of the article.
Reminder of the issues
Between 1990 and 2015 the Ivory Coast lost 60% of its forest cover, mainly due to the extension of cocoa cultivation ... after the denunciation, it's time for action!
The REDD+ de la Mé project aimed to deploy a landscape approach in the South East region of Côte d'Ivoire, on the outskirts of the forests of Mabi and Yaya.
This pilot project, implemented in collaboration with MINEDD and financed by C2D funds, has made it possible to test certain innovative approaches.
---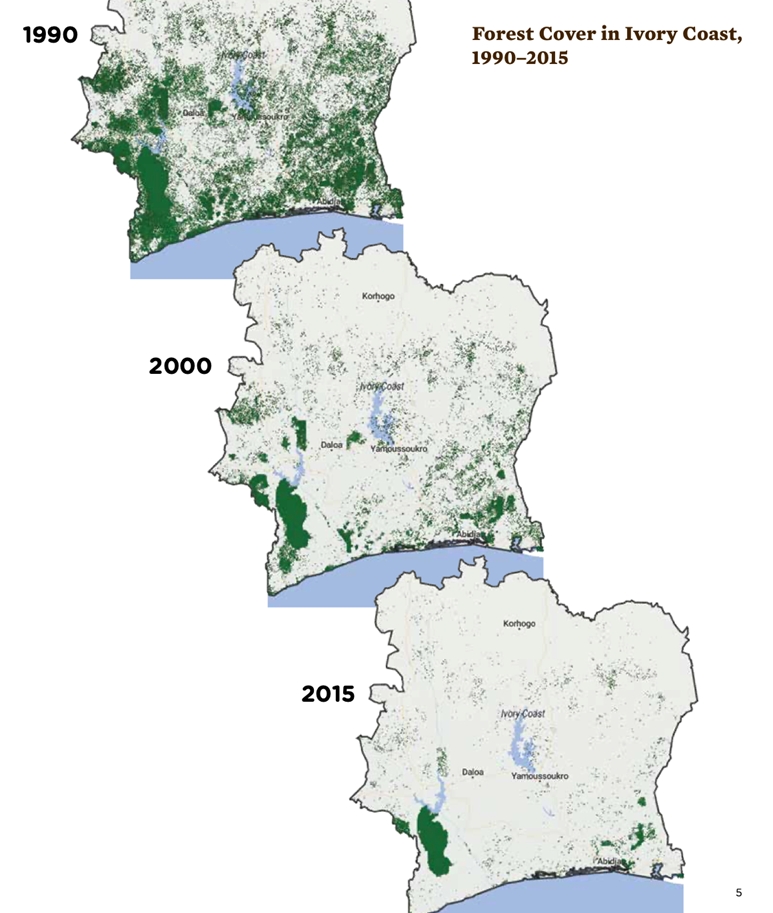 Payment for Environmental Services (PSE) as a large-scale replicable model
Develop the agro-forestry potential existing in the region and optimize its regeneration.
Seize the opportunity of strong accounting between agroforestry and Organic Agriculture.
Design of an "agroforestry" premium for cocoa trees with 30% tree cover.
Coverage assessment using basal area measurement: a simple, robust tool that can be applied on a large scale.
---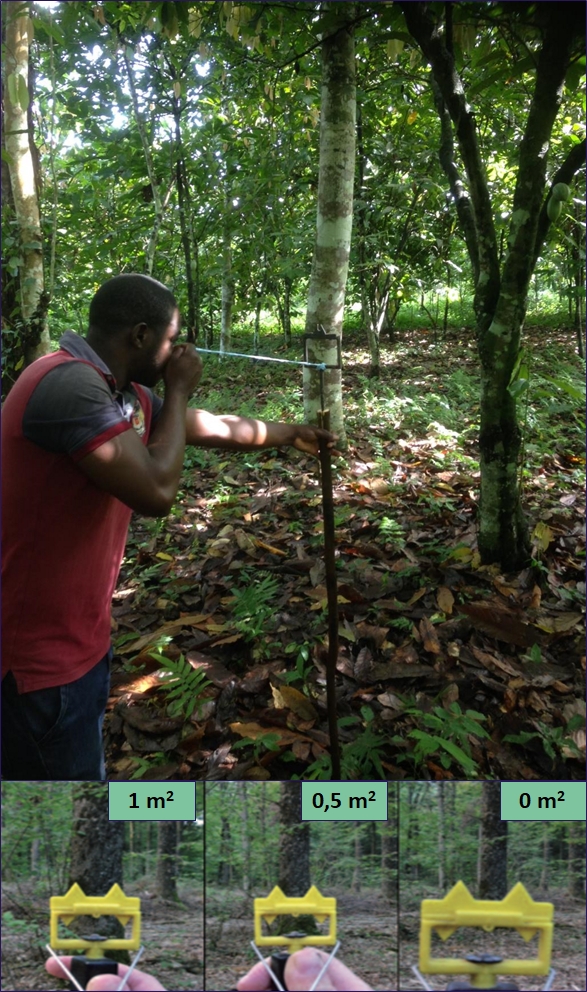 Lessons & challenges
The approach by the territory seems particularly suited to meeting the challenges posed by deforestation, the responsibilities of which are diffuse and shared. The territorial approach catalyzes the intervention of different structures (the private sector for their sourcing, local communities authorities, the State, financial partners, NGOs, etc.) by promoting the involvement of everyone and the mobilization of communities. Such an approach makes it possible to integrate crossed perspectives, to generate transdisciplinarity, in order to establish and implement a territorial strategy adapted to the needs of the inhabitants and their dynamics.
Re-invest at the planter's level. The control and slowdown of deforestation must be done as closely as possible to producers by supporting them in taking risks linked to a change of model. The potential for regeneration of production exists but involves investments on the part of producers. In this context, the price paid to the producer is therefore a central issue.
The art of reconciling production and ecosystem services. Our field experience confirms that agroforestry, which associates trees with cocoa trees, appears to be a credible option for renewing cocoa cultivation in Africa, allowing the search for compromises at the producer level. This is also established by research, see for example Cocoa agroforestry systems in Africa – the art of reconciling sustainable production and ecological services Jagoret P., Saj S., Carimentrand A., 2020. Montpellier, Cirad, Perspective 54. https://doi.org/10.19182/perspective/31915
Co-constructing solutions adapted to each context. This also involves going against the current of practices observed among certain actors by supporting diversity rather than imposing standards from outside.
Agroforestry is not the fight against deforestation! While agroforestry has undeniable potential to support the sustainability of production, it has no direct effect on deforestation! The distribution and planting of trees within cocoa plots does not in itself reduce deforestation. There is a real risk of "greenwashing" in a sector where the advertising effects can mislead consumers attentive to sustainability issues.
---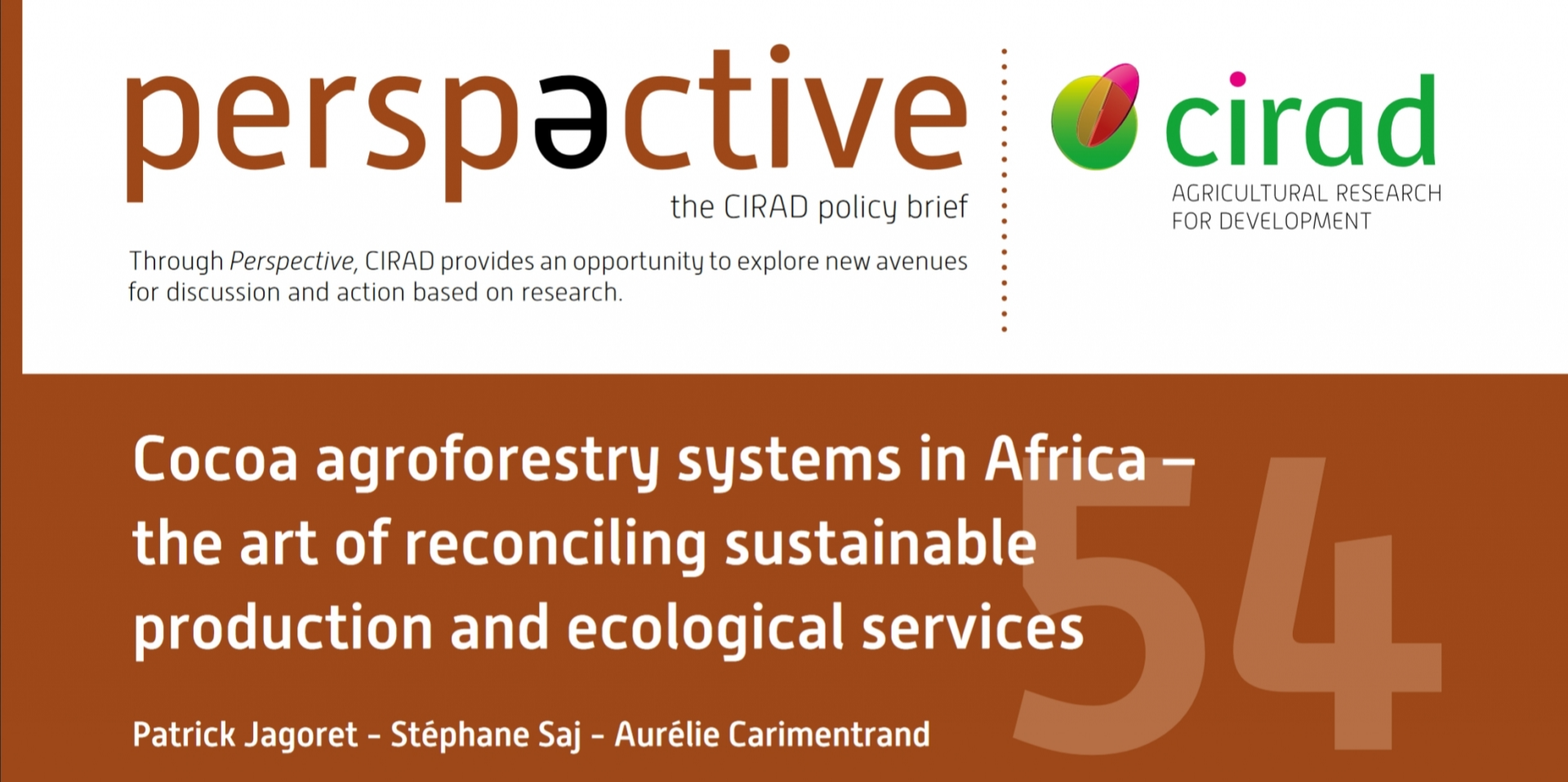 Topics discussed and speakers during the Conference
Opening
Bérangère Abba, secrétaire d'État à la Biodiversité
Bertrand Walckenaer, directeur général délégué de l'AFD
Session n°1: Cocoa and biodiversity: discussion on the promises of agroforestry
Frédéric Amiel (IDDRI)
Patrick Jagoret (CIRAD)
Manuel Toledo (University of Göttingen)
Tiphaine Leménager, Biodiversity Project Officer (AFD)
Session n°2: A value chain that's hard to bite
Frédéric Amiel (IDDRI)
Christophe Alliot (BASIC)
Adeline Dontenville (European Forest Institute)
Régis Meritan (European Commission, Head of the "agricultural growth" sector, DG DEVCO)
Christophe Ducastel, Biodiversity Officer (AFD)
Session n°3: Cocoa certification and biodiversity: a review of limitations and progress
Frédéric Amiel (IDDRI)
Christophe Eberhart (Ethiquable)
Julie Stoll (Commerce Équitable France)
Emmanuel Dolfus, Rural Development and Biodiversity Project Team Leader (AFD)
Session n°4: Business and NGO approaches: avenues and perspectives
Antoine Resk Diomandé, CSR Director (Cémoi)
Cédric Rabany (NGO Nitidae)
Cécile Lachaux (Noé)
Christophe Cottet, Director, AFD Accra Agency (Ghana)
These webinars were moderated by Yann Laurans, Biodiversity and Ecosystems Programme Director (IDDRI).
---