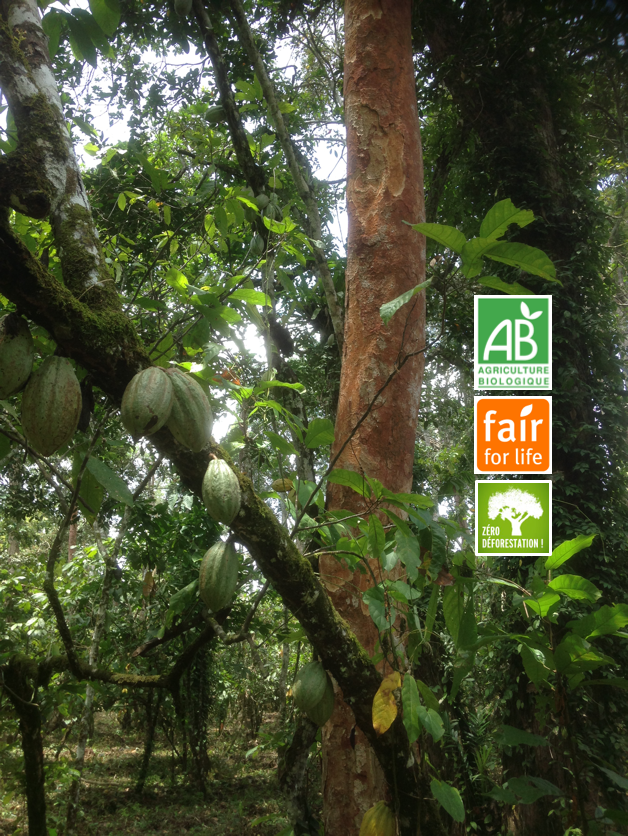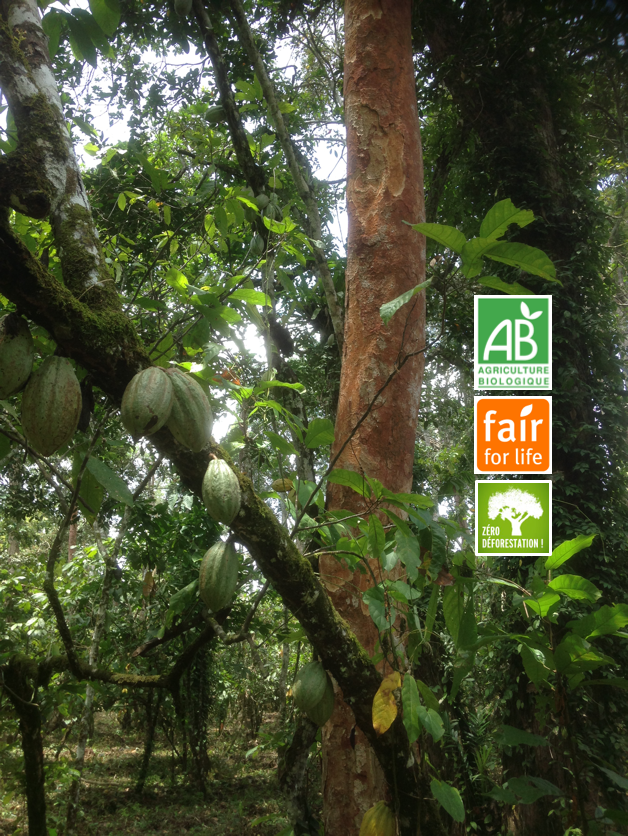 News
Organic cocoa to fight against deforestation !
In Côte d'Ivoire, the NGO Nitidæ has partnered with Alter Eco to develop an organic, fairtrade and agroforestery cocoa farming model that contributes to the fight against deforestation
57% of Côte d'Ivoire's forests disappeared between 1990 and 2015 and this spectacular decline is largely due to cocoa cultivation of which Côte d'Ivoire is the world's leading producer.

A pioneer of Ivoirian organic cocoa since 2010, Nitidæ continues its development on the periphery of the classified forests of Mabi and Yaya with the dual objective of increasing cocoa farmers' incomes and relieving pressure on these forests in the south-east of the country with remarkable biodiversity.
Whishful to develop its zero deforestation supply, Alter Eco has moved closer to Nitidæ to initiate the development of the following model for the benefit of the Cooperative of Organic Cocoa Producers in the Mé region (PCBM):
-Premium of 400 FCFA per kg of organic and fairtrade cocoa
-Premium of 100 FCFA per kg for any agroforestry cocoa farm storing more than 10 tonnes of carbon per hectare.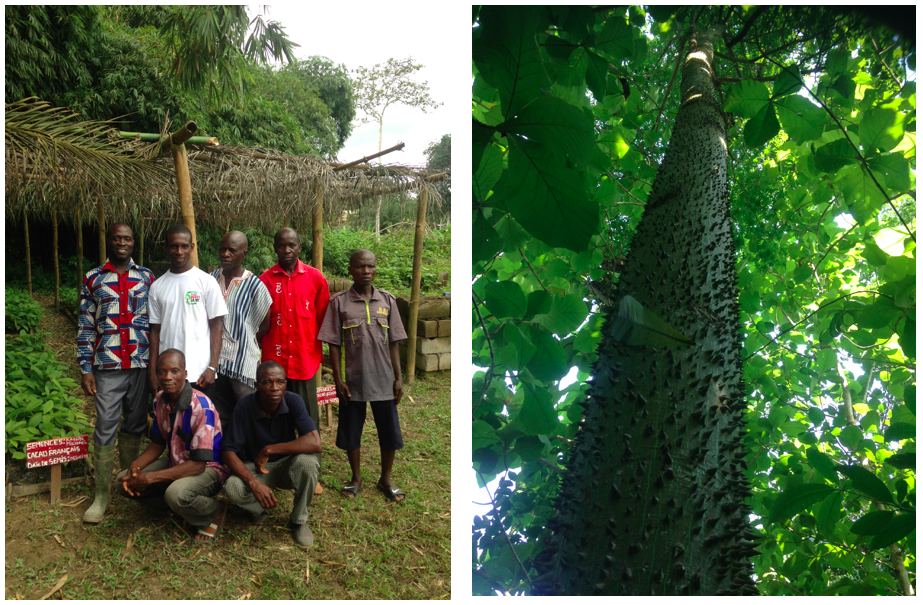 As the current price set by the State is only 750 FCFA per kg for the 2018-19 campaign, the proposed premiums both guarantee much higher incomes for producers and thus reduce the temptation to go clear new forests to produce cocoa.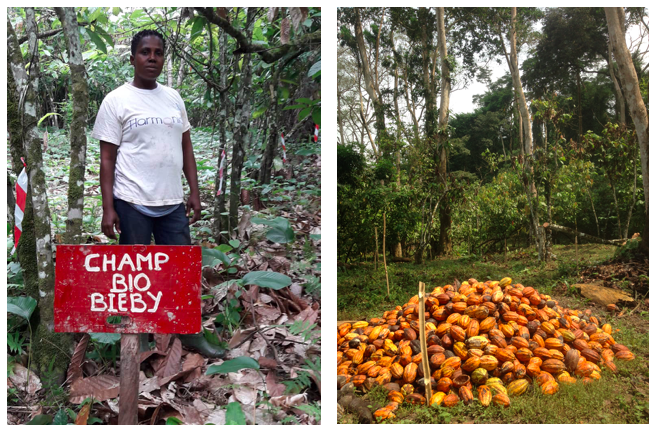 This model is 100% financed by Alter Eco on the basis of its commitment to offset its CO2 emissions and on the basis of the particularly dynamic organic & fairtrade cocoa markets in Europe and the United States.
This partnership is part of the Projet REDD+ de la Mé, implemented by Nitidæ since the end of 2016 in close collaboration with the Ministère de l'Environnement et du Développement Durable of Côte d'Ivoire, with financing of the Debt Reduction-Development Contract (C2D)concluded between Côte d'Ivoire and France.