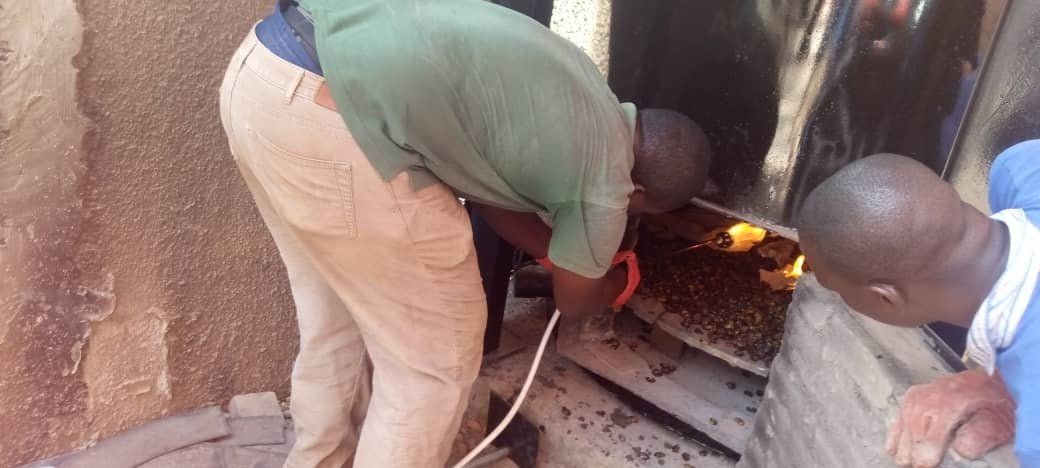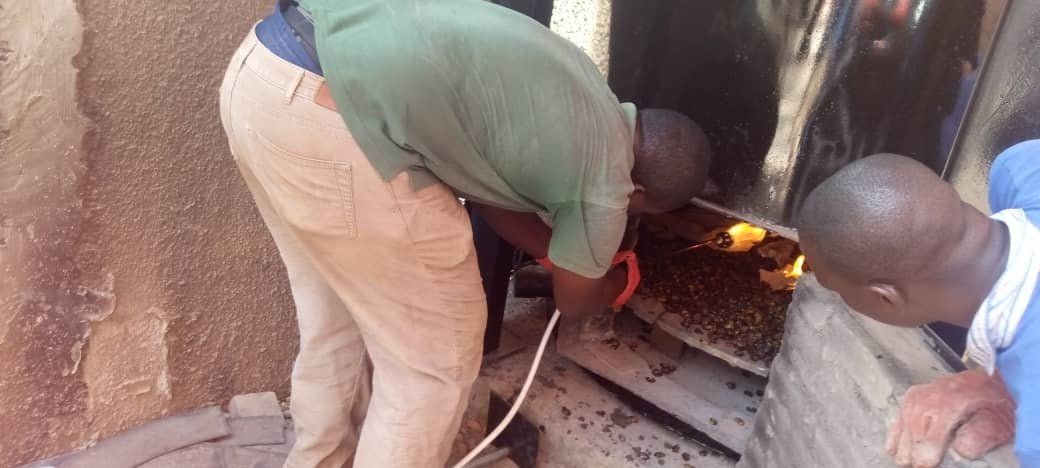 News - Nov 8, 2021
Delivery of our complete boiler plant for the cashew nut factory in Kolda, Senegal for Ethiquable
A new complete biomass boiler with a capacity of 1000 tonnes of raw cashew nuts per year
Design, local skills and adaptation for a waste-based energy
From Burkina-Faso to Ivory Coast, via Benin and Mali, the cashew shells valorization technology called H2CP (High Calorific Cashew Pyrolyser) is a pyrolysis oven for cashew shells developed by the NGO Nitidæ. In May 2021, a new oven specifically adapted and designed to measure was opened in Senegal, in Casamance in Kolda in the new organic cashew processing plant of ETHICAJOU SA. It makes it possible to avoid the use of wood which generates deforestation, indeed, this complete boiler room, uses the cashew shells as fuel (waste from the factory) to produce thermal energy necessary for the transformation (embrittlement, drying and thermal shock) of raw cashew nuts into edible kernels.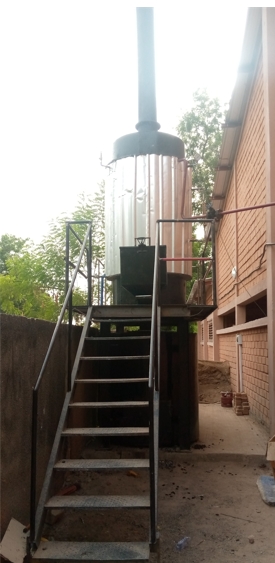 The ETHICAJOU H2CP furnace installed
---
What does this work consist of?
In an approach in close coordination with the project leaders, architects and works managers, the work consisted in carrying out the complete design of the boiler room and its location in the factory in collaboration with the Burkinabè company ASIS, installer of H2CP boiler house in Burkina-Faso and Côte d'Ivoire. Particular attention was paid to the sustainability of the project: use of locally available materials and tools, involvement of local technical resources...
More precisely, it was necessary to identify local technical partners (welding workshop, welder, mason, maintenance agent, etc.), as well as the equipment and materials available on site (welding machine, rolling machine, lifting equipment, carpenter for hoist ...). The factory plans were reviewed in conjunction with the architects in order to optimize the circulation circuits of energy (water, steam, electricity, etc.). Once the plans were validated by the project leader, the intervention methods were defined and construction took place. The staff training has been done and is a very important success factor for the long-term use of the technology and for the safety of workers.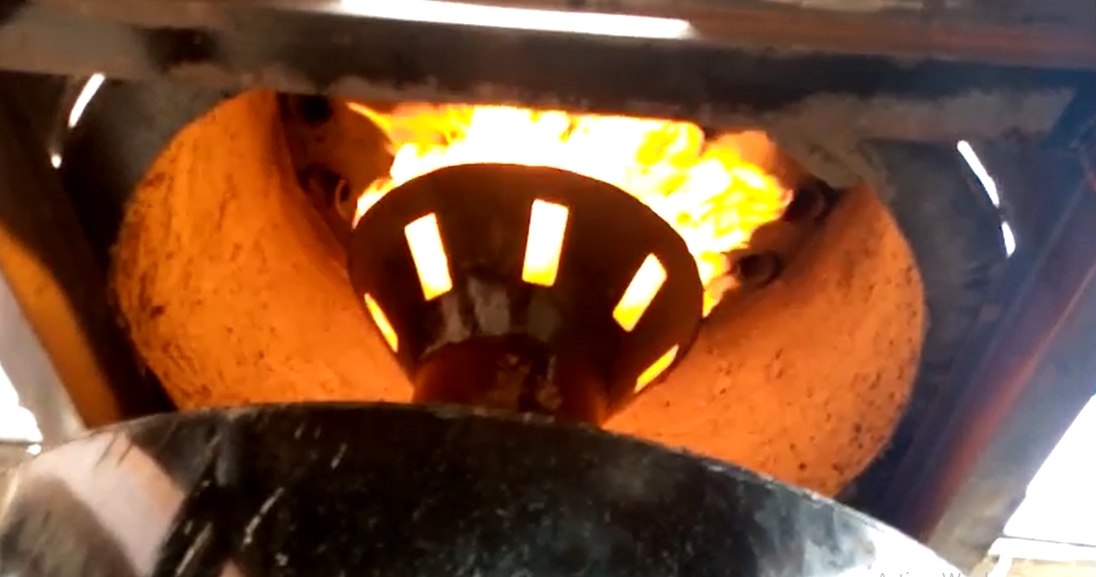 View inside the H2CP furnace with optimized smoke-free combustion
---
Our action for economic & environmental impacts
For 10 years we have installed 23 pyrolysis ovens for cashew nut in small processing food industries, in 5 countries for Gebana Afrique, Sobery, Cajou des Savanes, COOPAKE, SITAB, UGF/CDN ... The H2CP is an oven that allows: => the recycling of non-recovered biomass resulting from the transformation (hulls)
=> the energy production from this biomass, re-injected and covering 100% of the needs of the processing unit
=> reduction of polluting fumes, which are very important without the oven
=> reduction in wood consumption thus minimizing the energy consumption footprint of the plant and the finished product
=> 100% local constructions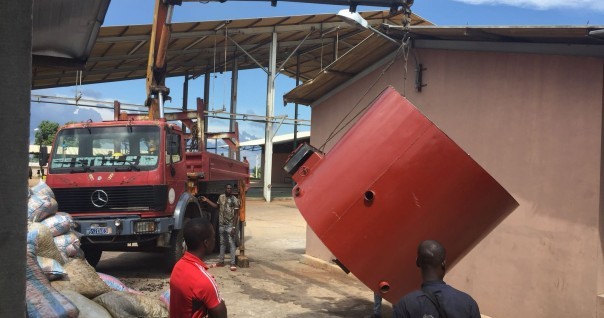 Organic Agriculture, Agroprocessing, Spatial Planning, Bioenergy, Market
See more