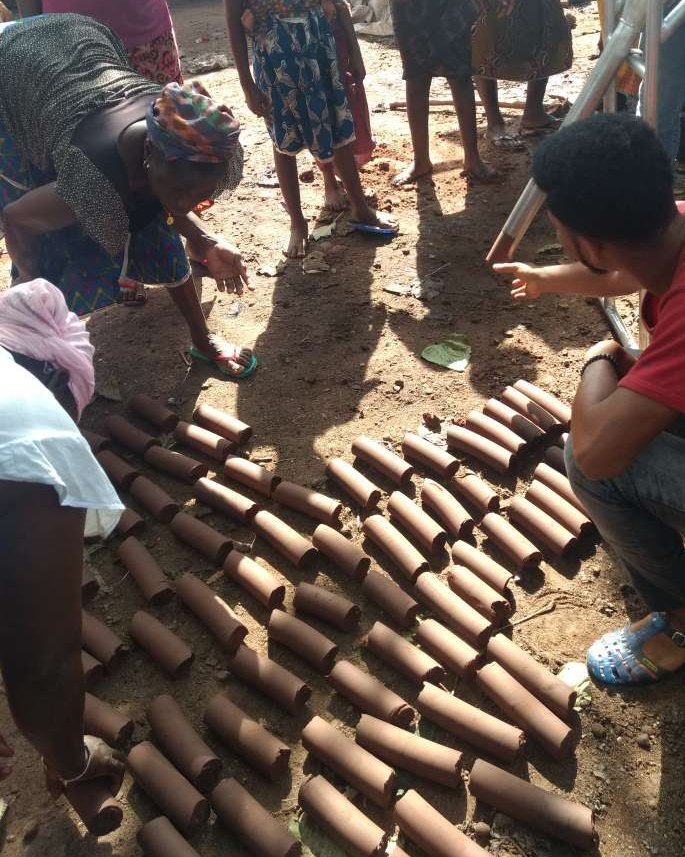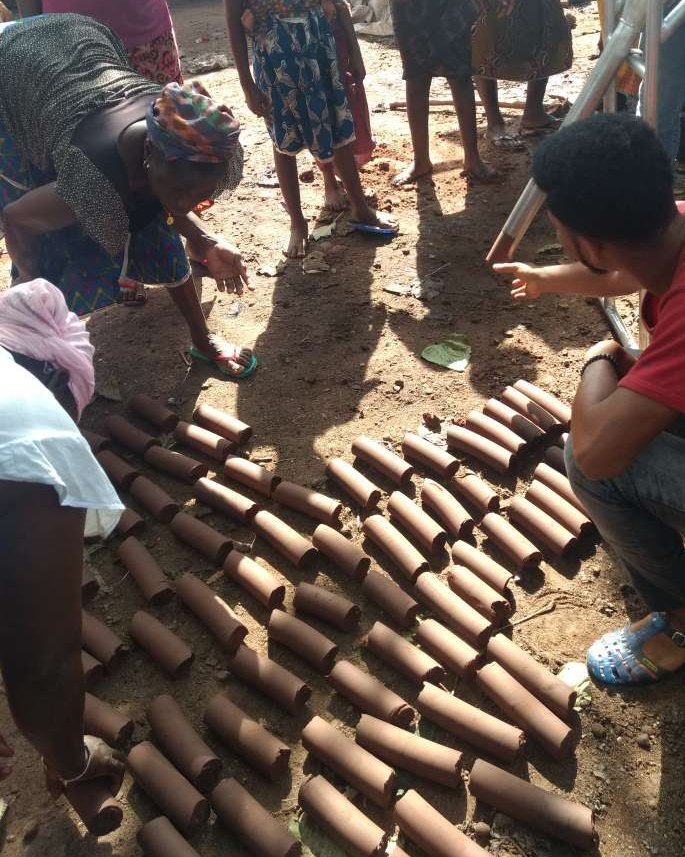 News
An improved roaster for shea kernels using waste from its own processing (cake)
Improving women's working conditions and promoting the use of biomass combustible: a major challenge for the Agrovalor project
Installation of an improved roaster for roasting shea kernels
Realized in great precariousness with traditional firewood, the traditional shea processing activity in Korhogo took a new lease of life. In addition to the four improved fireplaces installed in May, the Tcheregnimin shea processing group has recently benefited from an improved motorized roaster, equipped with a chimney and a refractory combustion chamber fed with solid shea cake for roasting shea kernels. Indeed, shea cakes, processing waste, are an appropriate fuel to feed the roasting process. In addition, this equipment gives women protection against the smoke that emerges during the burning of cakes and allows them a valuable saving of working time. They will not have to handle the roaster themselves for hours, as they are used to. Once the new equipment is plugged in, women just have to fill it and then wait for the time that the kernel is roasted, without any other physical input.
Keu figures :
Quantity of roasted kernels: 200 kg
Set time: 45 minutes to 1 hour
Type of fuel used: solid waste shea
Canalisation of the smoke produced during roasting
No human physical input once the roaster is running until the end of cooking
Superior quality of butter compared to that obtained with the old practice
Packaging of solid shea briquette waste with a motorized briquette press
In order to value the solid waste produced during their shea processing activity, the Womingnon cooperative society in the city of Ferkessédougou benefited from a briquetting press. This is the first installed by the project, so it was fully subsidized. The next ones will have to count with 25% of participation of the beneficiaries to the investments. This equipment has the advantage of conditioning solid shea waste into cakes to serve as fuel instead of firewood. This equipment will encourage women to give up the use of firewood for the benefit of very high calorific shea cakes briquettes.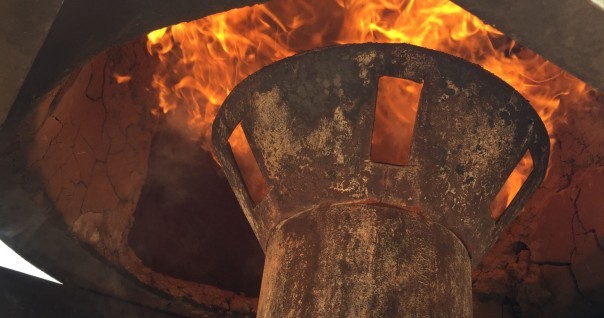 Agriculture, Agroprocessing, Bioenergy
See more