TALAKY - Forests conservation and valorization, Agriculture intensification and ecological diversification, Sustainable concerted development
Role in the project
Coordination
Partners
Main goals
In line with the previous two phases of the PHCF, Talaky's goal is to contribute to the preservation of natural forest ecosystems and the improvement of the living conditions of the populations bordering these forests
Specific objectives
• Strengthen conservation activities by continuing the process of creating the Beampingaratsy New Protected Area (NAP)
• Develop sustainable alternatives to the exploitation of forest resources to meet the needs of the people
• Strengthen the positioning of local authorities as a key player in the control of spatial planning
• Educate a larger program with the Green Climate Fund. The future program aims at a comprehensive approach to the development of the Anosy Region
Beneficiaries
Local populations
National Coordination Office (BNC) REDD + of Madagascar
Results
R1. 6 communal forest monitoring systems are operational, Management Plans (PAG) and Environmental and Social Management Plans (ESMP) are drafted, REDD + benefits monitoring is carried out, An early warning system for deforestation is put in place
R2. Local communities are supported in the development and enhancement of watersheds and are supported in agro-ecological intensification and agricultural diversification / promotion of income-generating activities
R3. The communes are supported in the participatory realization of their SAC and for the improvement of the control of their land
Activities
A1. Implementation of a development and management plan for the new protected area created in February 2018, as well as a monitoring system for activities (agricultural or otherwise) and early warning based on drone-type technologies; This approach is complemented by a monitoring of the reduction of emissions related to the REDD BNC
A2. Update of existing management and management schemes, rehabilitation and development of rice-growing areas, consolidation and extension of sensitive areas, afforestation activities upstream of watersheds (erosion control); At the farm level, the project aims to promote an intensification of agro-ecological practices (agroforestry, water control, fertilization by off-season cultivation) and promising sectors (coffee, pink berry, cloves, beekeeping)
A3. Support to municipalities in the area, according to their institutional maturity, to develop, validate and implement a municipal development plan (SAC), document that provides a vision of municipal development in the medium term, considers the activities to be carried out and infrastructure to build to achieve it. In a third stage, the project will support the communal management of the forest massif, with the establishment and mobilization of eco-guards (communal brigades)
A4. Ensure the preparation of a more ambitious project that would be presented to the Green Climate Fund; The future program aims at a comprehensive approach to the development of the Anosy Region
Related people
Madagascar representative
Graduated in Botany and Tropical Ecology (Universities of Geneva & Neuchâtel) but also in GIS and Database Management (University of Bern) and Forest carbon inventory & Accounting techniques…
See more
Currently a PhD student, he holds a DEA of Physics, specialised in "geophysics, remote sensing and GIS" from the Faculty of Sciences of Antananarivo in Madagascar (IOGA). He brings his expertise to the impacts of deforestation, above-ground biomass mapping and scenario development of carbon emissions
See more
Holder of a Diploma of Thorough Studies in Geophysics in the field of "Environment, GIS and remote sensing" from the Institute and Observatory of Geophysics in Antananarivo (IOGA), he brings an expert knowledge in GIS, remote sensing and REDD+ projects
See more
Holder of a Master II in Environmental Science and Management from Liège University (Belgium) and Engineer in Agronomy from ESSA University (Madagascar), he brings his expertise on projects related to forest management, agroecology and rural development
See more
PhD in Forest sciences conducted at INRA Avignon, EMMAH research lab, she brings her expertise in forest ecology, support for REDD+ mechanism and carbon accounting, Environmental and social impact assessment of projects, project management and supervision of technical work
See more
PhD in "Information Systems for the Localized Management of the Territories", from AgroParisTech, Engref and SupAgro, he is expert in remote sensing, pedology, forestry, agronomy, geomophology and modeling on projects related to forestry and agriculture, development of innovative tools, scientific publications, impact measurement studies
See more
Holder of a Master's degree in Management from the Paris-Dauphine University and a Master in "Social Policies and Planning in developing Countries" from the London School of Economics, he brings his expertise in project building and project management in renewable energy, REDD+, technical engineering, economic and financial due diligence, business development, strategic partnerships, fundraising and human ressources management
See more
Holder of a Master of Science, "Agricultural Engineer and territories development" from the Institut Supérieur d'Agriculture (ISARA Lyon), he brings his expertise in agro-food/agricultural sectors' analysis and development, strengthening of supplychain actors (producers, private/public actors, agro-food industries...), socio-economic analysis of agricultural chains and his great knowledge of companies in these markets
See more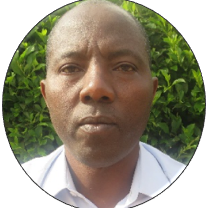 Chargé de mission / Forêts & REDD+ / Madagascar
Jean-Marie Sibomana
A forestry graduate of the Agricultural and Forestry School of Nyamishaba (Rwanda) and holder of a certificate specialized in logging and wood processing in Madagascar, Jean-Marie brings his expertise for the design of forest plantation installation, the development-monitoring forest management plans and measuring social and environmental impacts
Technicien Forêt-Cogestion
Rémi Jean Solo Rembia
Technicien Forêt-Cogestion
Damiandrisoa Tsimiondreke
Technicien Forêt-Cogestion
Anicet Herman
Technicien Aménagement Territorial
Managnasy Laha Razafindravala
Technicien Forêt-Cogestion
Niry Briand Rakotoariony Lahinirina
Technicien Aménagement Territorial
Belgeant Samson Marolahy
Technicien Aménagement Territorial
Ranto Rojo Lalaina Fanjatiana Rakotoarisoa
Technicien Forêt-Cogestion
Alexis Mara
Technicien Forêt-Cogestion
William Mampandry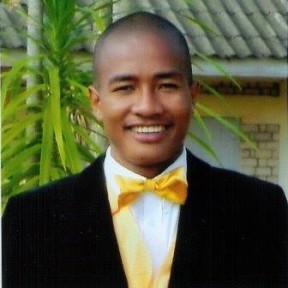 Chargé de mission / Bio-énergies / Madagascar
Honoré Victor Rakotomalala
A graduate in Renewable Energies at the University of Antananarivo, Honoré specialized in biomass, solar and hydroelectric energy (sizing, production, transportation, distribution). Honoré brings his expertise in the diffusion of biomass energies, in the optimization of wood-energy sectors (households) in rural areas and his experience in editing / project management and telecommunications
Comptable / Madagascar
Ando Harivelo Ratsimbazafy
Holder of a Master degree in agricultural management and territories (IAM Montpellier) and agricultural engineer, Charline joined Nitidæ team in May 2018. She brings her expertise in project management, agriculture in southern countries, …
See more
Finance & Administration Manager
Harifidy Ramaroson
Holder of a master's degree in operational audit and management control (INSCAE) and a master's degree in management (University of Antananarivo), Harifidy worked first in the private sector and then for various international projects (UNDP, Bank Global implemented by BIANCO, SE-CNLS, CPGU) for health and the fight against corruption. She has been involved in protecting biodiversity as a consultant for Missouri Botanical Garden. Harifidy contributes to the implementation of the project accounting and budget tracking system; attentive and sensitive development projects, she is involved in the training of staff.
Monitoring and Evaluation Manager
Ntsoa Andrianamenosoa Rakotondrasoa Miaratiana
Engineer in agricultural sciences (University of Antananarivo), holder of a Master 2 in land planning and management of tropical ecosystems (University of Lomé) and a Master 2 in Agroecology, Biodiversity and Climate Change, Ntsoa brings its expertise for monitoring-evaluation of natural resource management and sustainable development projects and works on the TALAKY Project.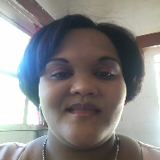 Assistante Administration-Finances
Jocelyne Rasolonirina
Holder of a Master's degree in Management, Finance and Accounting option from University of Toliara, Jocelyne has ten years of experience as Administrative and Financial Assistant, acquired mainly from CARE International in the Anosy region. Jocelyne brings her rigor and practical sense to Project TALAKY.
Please refer also to
PHCF2 - Holistic Conservation Programme for…