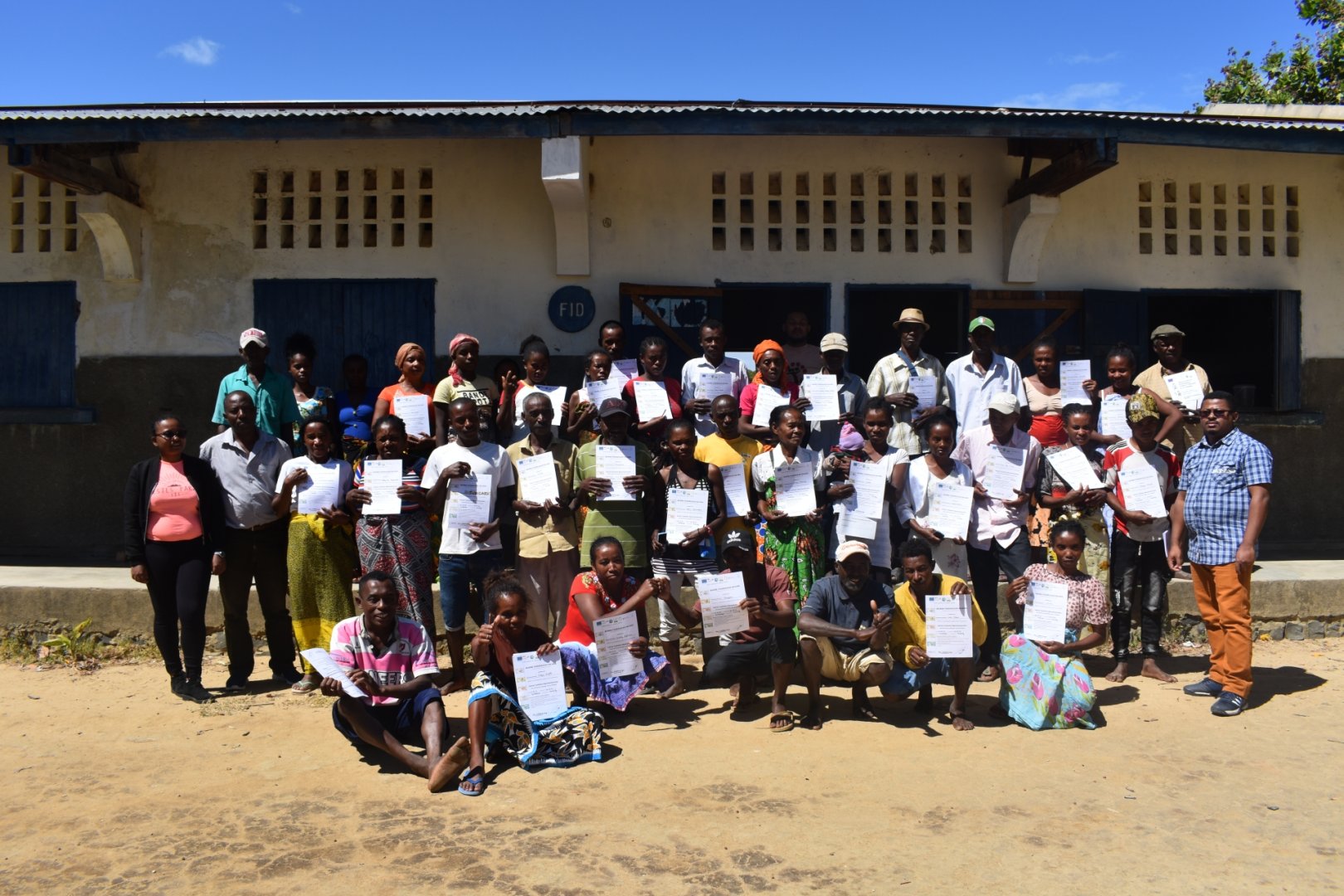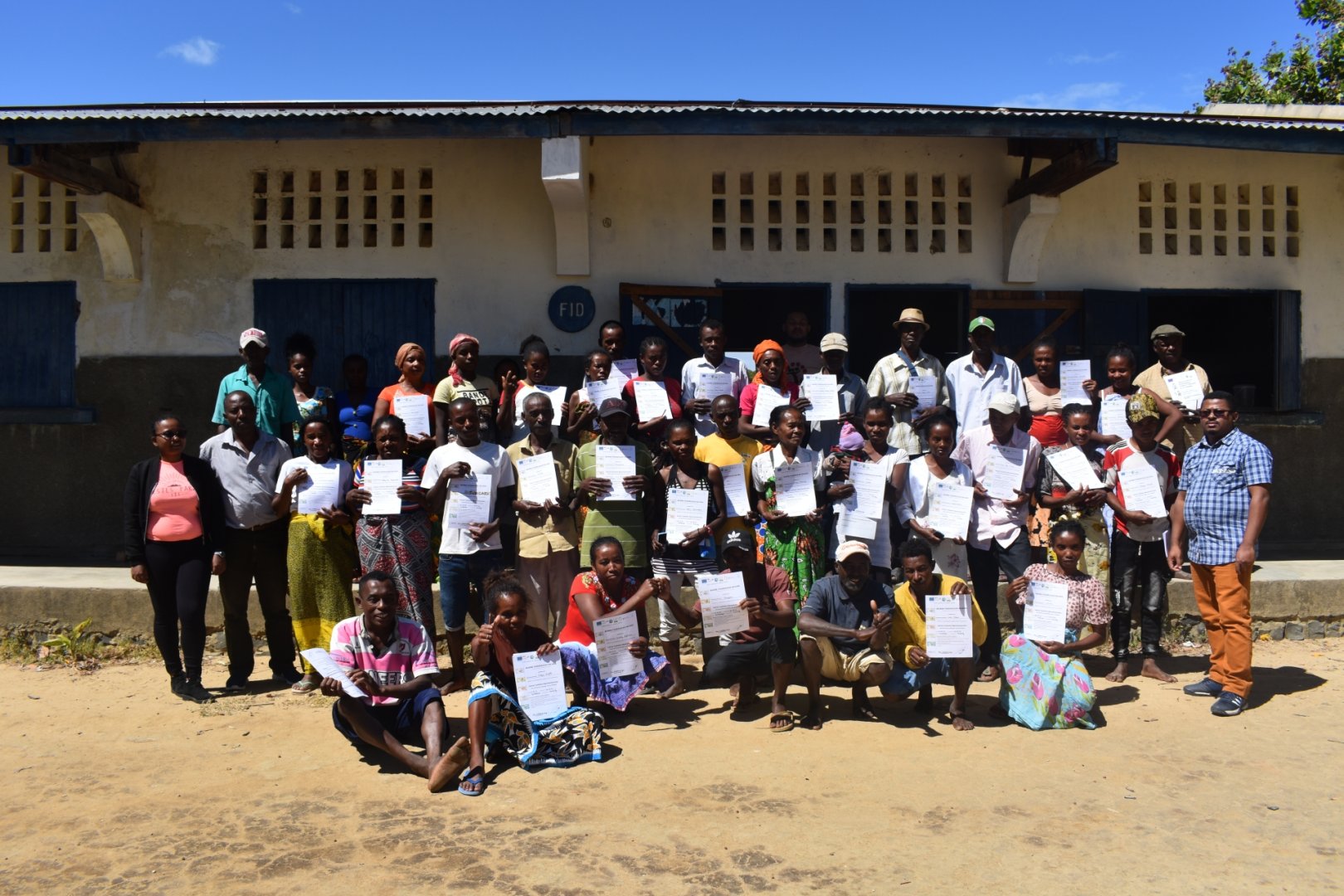 News - Aug 17, 2021
Training of producers with the FBS approach in the Ambilobe district of Madagascar
From July 26th to 30th was held in the district of Ambilobe, DIANA Region, a first FBS training of cashew nut producers
The Farmer Business School (FBS) ans its approach
The FBS is an approach developed by the Deutsche Gesellschaft für Internationale Zusammenarbeit (GIZ) with financial support from the Bill & Melinda Gates Foundation and the World Cocoa Foundation to promote entrepreneurship and business skills among smallholder farmers. This experiential learning approach is designed to support farmers to eventually see themselves as entrepreneurs and investors. Thus, a first FBS training of cashew nut producers supported by the MADANACA project, was held from July 26 to 30, 2021 in the Ambilobe district, DIANA Region in Madagascar. This project developed by Nitidæ within the framework of the AFAFI-North program targets more than 3000 small cashew farmers and it is expected from them to improve their entrepreneurial skills following the training and coaching sessions of the Farmer Business School approach.
Background
The Farmer Business School (FBS) approach was developed for cocoa production systems in 2010 by the Sustainable Cocoa Business (SCB) Project of the German Development Cooperation with Sub-Saharan Africa and local partners in Ghana, Nigeria, the Ivory Coast and Cameroon. With support from the German Federal Ministry for Economic Cooperation and Development (BMZ), the World Cocoa Foundation, the Central Bank of Nigeria and the European Union, more than 480,000 cocoa farmers, of which 29% are women, have completed the training. Other development programs have developed over 80 curricula for 34 flagship products other than cocoa in 22 African countries. As in January 2020, the total reach in Africa exceeded 1.5 million smallholder farmers. In Madagascar, FBS was introduced in 2017 on the Vanilla production system. Currently, it is being adapted on the Vanilla, Palm Oil, Cinnamon, Coffee, Peanut, Honey, and Cashew system.
Training of producers
The Agri-Business Facility for Africa (ABF) provided the economic analysis tools, reference materials for adaptation and guidance for this training manual for the Madagascar context. The trainers of the Farmer Business Schools go through a special qualification program covering theoretical and methodological elements, as well as apprenticeships with farmers and under supervision. This approach and a computerized monitoring system ensure the efficiency of the implementation in accordance with the quality standards of the Farmer Business Schools. About 30 producers attended this training, which was conducted over 5 half-days and covered 12 courses. The training workbook used focused on three value chains: cashew, rice and green banana. In addition, a GIZ master trainer led the sessions with the support of Nitidæ technicians based in Ambilobe. At the end of this training, certificates of participation were given to the producers.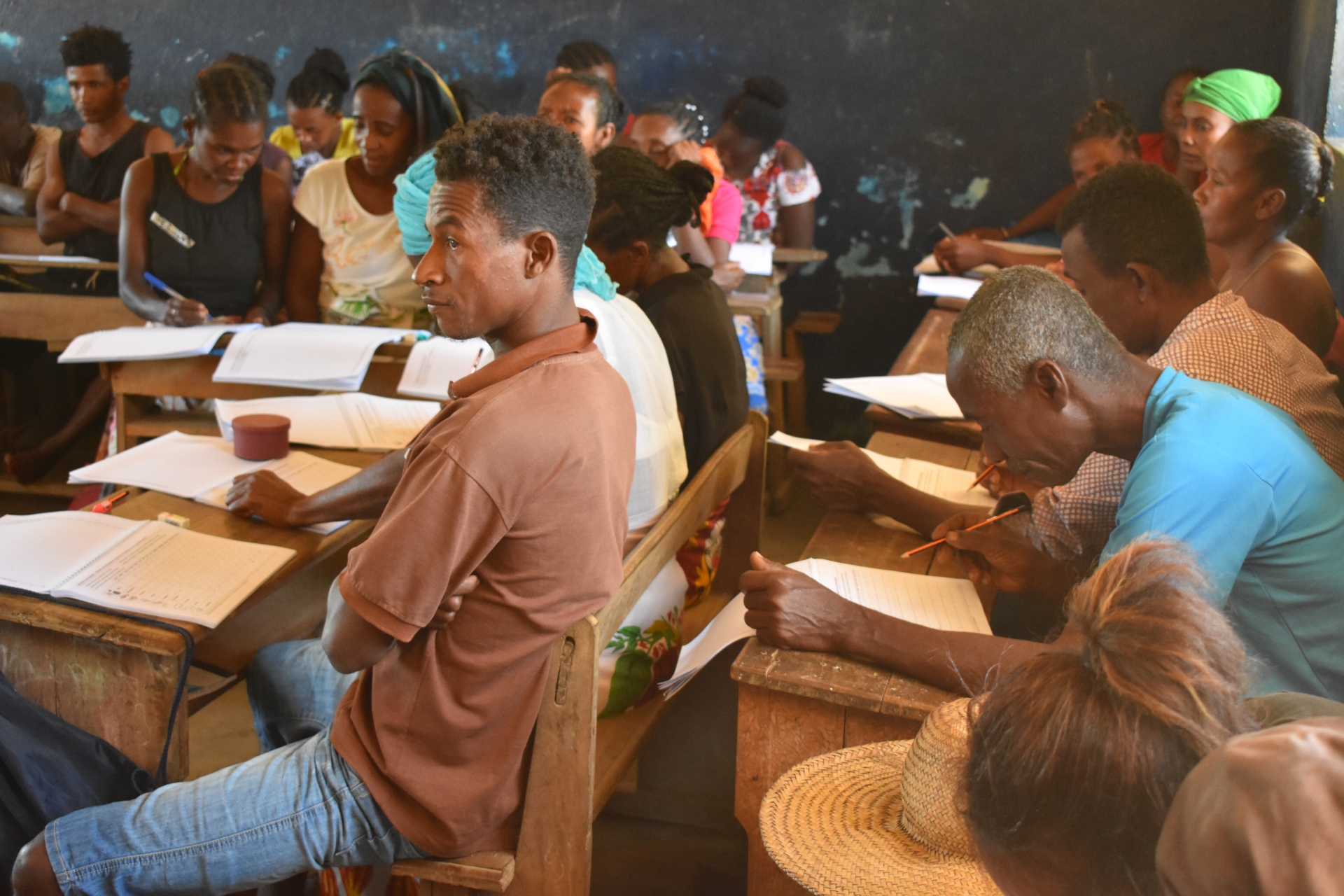 Courses Covered
Introduction to the Farmer Buisness School.
Course n°1: How to make money with farming?
Course n°2: Know the units to understand your resources
Course n°3: Manage your farm for enough food
Course n°4: Money out and money in: do you know if you are doing good business?
Course n°5: Decisions to do good businesses
Course n°6: Seize opportunities to diversify your farming activities for more income throughout the year
Course n°7: Manage your money throughout the year
Course n°8: How to get good financial services?
Course n°9: More income with quality cashew nuts
Course n°10: Benefits of being a member of a professional agricultural organization
Course n°11: Make more money: Invest in cashew replanting
Course n°12: Become an Entrepreneur in practice
---
The Farmer Business School is an innovative approach to the professionalization of agriculture in the area and is a decision-making tool for small-scale cashew farmers.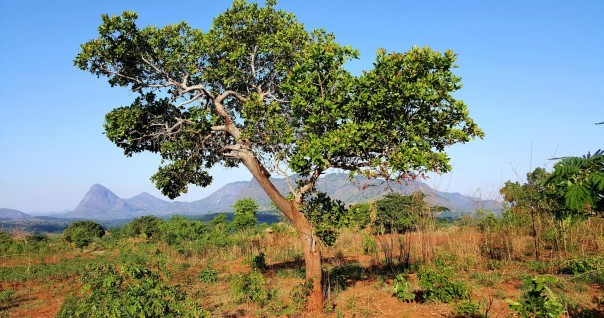 Agriculture, Agroprocessing, Spatial Planning, Forest, Market, Remote sensing
See more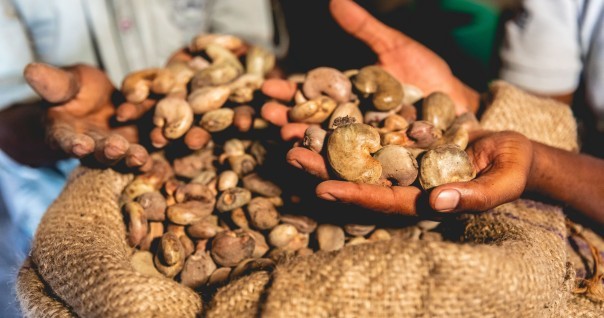 Agriculture, Agroprocessing, Spatial Planning, Forest, Market, Remote sensing
See more