MOZBIO - Support to the development of communities bordering the Gilé National Reserve
Project cost
1 660 000 USD
Role in the project
Coordination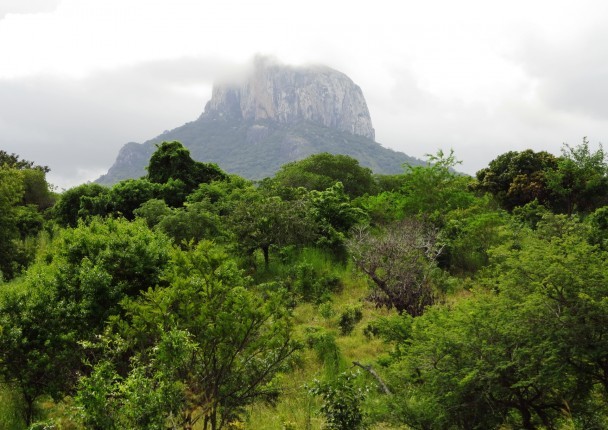 Main goals
The province of Zambezia, in northern Mozambique, has the expanse of dry forests, known as Miombo Forests, the largest in the country. It is home to the Gilé National Reserve (RNG), long considered one of the jewels of Mozambique's biodiversity. However, nearly 20 years of civil war had the collateral effect of devastating the infrastructure and reducing to almost zero the great fauna. The objective of Mozbio is to reduce deforestation, contribute to the preservation of the biodiversity of the Gilé National Reserve and the sustainable management of the natural resources of the buffer zone by local communities.
Specific objectives
Continue to promote agro-ecological practices initiated as part of the project to combat deforestation of the RNG completed in 2017
Initiate pilot activities at Gilé and Pebane district level to address key drivers of deforestation and promote sustainable forest resource management and sustainable economic development
Identify key activities leading to the reduction of emissions that can be replicated across the nine districts covered by the Zambezia Integrated Landscape Management Program (ZILMP), thus contributing to Mozambique's national REDD + strategy
Beneficiaries
12 communities
1200 producers receiving technical support in conservation agriculture
5000 producers receiving the Nkalo Market Information System
165 charcoal producers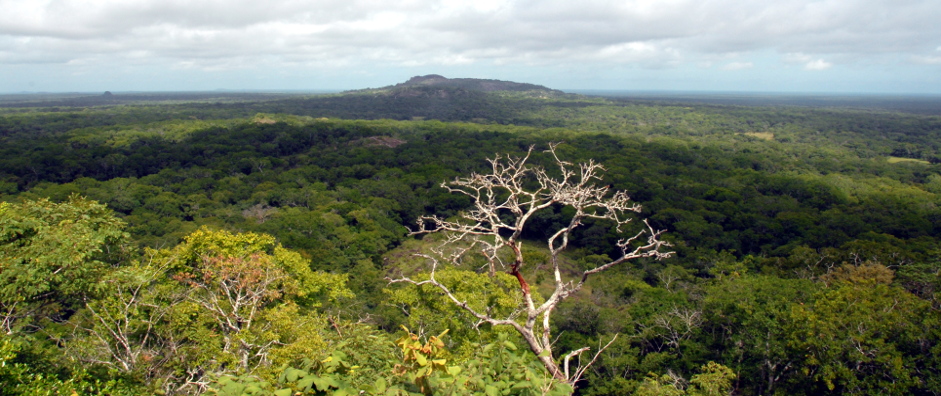 Gilé National Reserve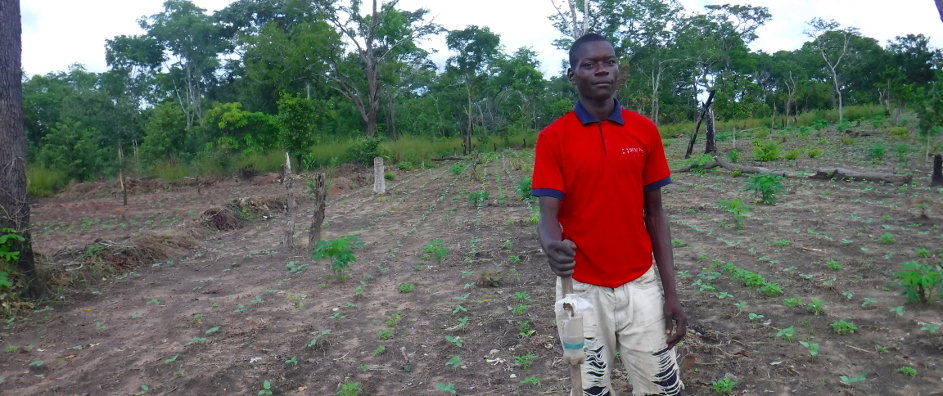 Conservation agriculture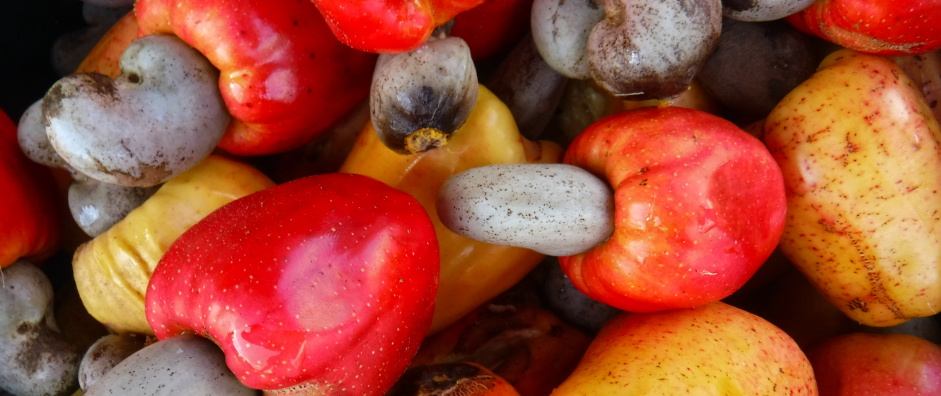 Cashew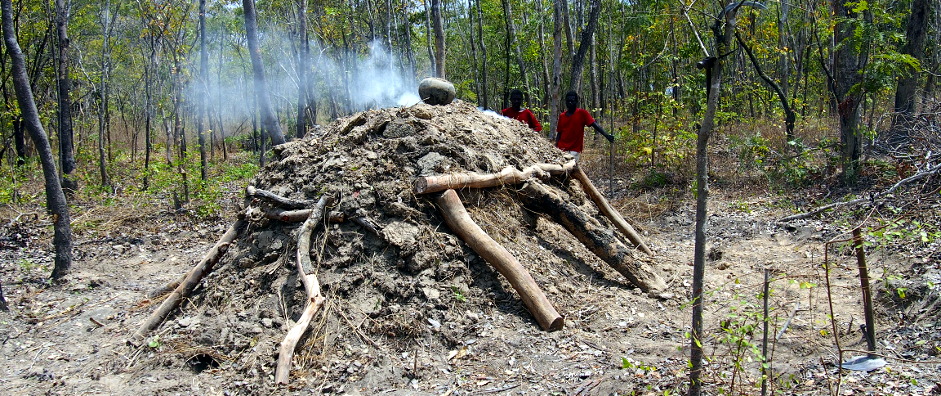 Improved carbonization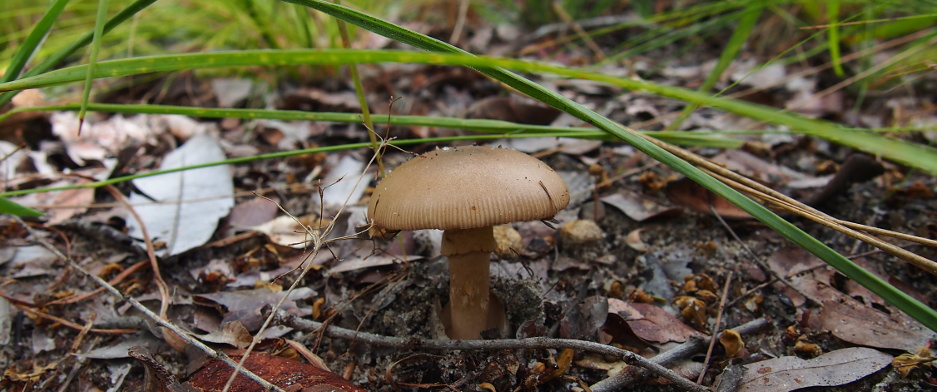 Non-Timber Forest Products
Activities
Strengthening the law and protecting biodiversity Strengthen the control capabilities of guards in the RNG to reduce illegal activities, such as cutting precious woods, gold panning or poaching
Conservation agriculture
Promote agro-ecological practices to enable the 900 targeted farmers to diversify and increase their agricultural production, to fight against the impoverishment of soil fertility and to limit slash-and-burn (first factor of deforestation in the area)
Development of agricultural value chains
In addition to the sesame and peanut sectors, Mozbio concentrates part of its efforts on the cashew nut sector through the training of 5,000 producers: awareness of market quality criteria, agronomic technical advice and dissemination of market information by SMS and by local community radio
Bio-energy production
Increase the supply of wood-energy (2nd factor of deforestation) by training 165 charcoal producers in improved carbonization techniques and by planting 10 hectares of fast-growing tree plantations
Sustainable forest management
Promote the restoration of degraded forests and the sustainable management of forest resources by the beneficiary communities of the project: Assisted Natural Regeneration (RNA) on 200 hectares, improved management of fallow lands on 300 hectares, creation of 10 nurseries of indigenous species of Miombo forests
Sustainable management of non-timber forest products
Develop with NWFP local communities management plans for NWFPs (mushrooms, snails, etc.) dedicated to the buffer zone of the RNG
Related people
Country representative in Mozambique
Holder of a master Tropical environment and Biodiversity, he worked for 3 years in French Guyana, notably as forest ecology and soil science research officer at CIRAD. From 2008 to 2016 he worked at the WWF in Madagascar, France and Democratic Republic of Congo as Forest and Climate program manager. At WWF, he supported conservation, forest landscape restoration and REDD+ projects, he also conducted campaign and advocacy work on forest policies and energy infrastructure development. He joined Etc Terra - then nitidæ - in May 2016 as MOZBIO project manager around the Gilé national reserve in the Zambézia province in Mozambique.
See more
Assistant Manager ACAMOZ / Agriculture & Market / Mozambique
Holder of a Master degree in agricultural management and territories (IAM Montpellier) and agricultural engineer, Charline joined Nitidæ team in May 2018. She brings her expertise in project management, agriculture in southern countries…
See more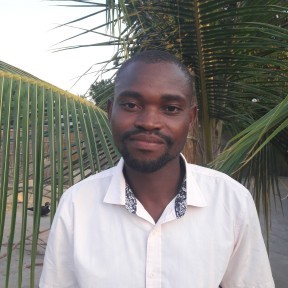 Technician / Agriculture & Market / Mozambique
Dinis Francisco Augusto
Holder of a Technical University Diploma in Agriculture, Dinis joined the team in January 2017 as agricultural technician of the Mozbio project in the community of Musseia, Pebane district. Since January 2019, he has been working as an agricultural technician in the ACAMOZ project in the community of Naburi (Pebane)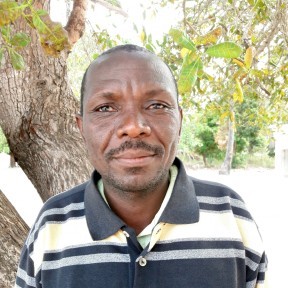 Technician / Agriculture & Market / Mozambique
Manuel Polana Lopes
Holder of a Technical University Diploma in Agriculture, Manuel joined the team in December 2016 as agricultural technician of the Mozbio project in the community of Mulela, Pebane district. Since January 2019, he works as an agricultural technician in the ACAMOZ project in the same community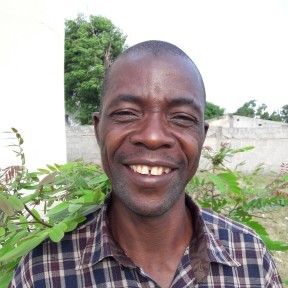 Technician / Agriculture & Market / Mozambique
Garrido da Silva Sulvai
Holder of a Technical University Diploma in Agriculture, Garrido joined the team in October 2017 as agricultural technician of the Mozbio project in Namurrua community, Gilé district. Since January 2019, he worked as an agricultural technician in the ACAMOZ project in the community of Nanhope (Gile)
Holder of a Master's degree in "Sustainable Farming and Agri-food Systems in the South", specialised in "Markets, Organization, Quality and Services" from Montpellier SupAgro - Institut des Régions Chaudes (IRC), he brings his expertise in sector and value chain analysis, market studies, quality management and farmers' organisations services and support
See more
Project manager / Bioenergy & Waste / France
Having graduated from the Engineering School INSA of Lyon as an Engineer in Energy & Environment, option "Thermal systems engineering", Section "Top-level sport", he brings his expertise in renewable thermal systems implementation and analysis, in the food processing industry (shea and cashew), waste recycling and training of local experts
See more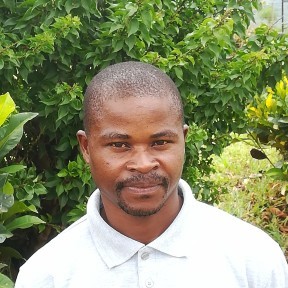 Driver / Mozambique
Joao Raul Intata
Joao joined the team in October 2014 as driver of the REDD + pilot project then Mozbio, then ACAMOZ in Gilé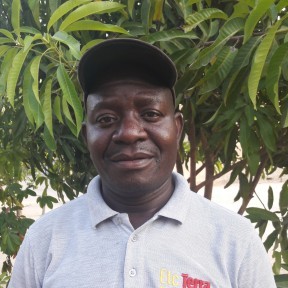 Driver / Mozambique
Bonifacio Armando Sousa
Bonifacio joined the team in January 2017 as Driver of the Mozbio project and then ACAMOZ in Gilé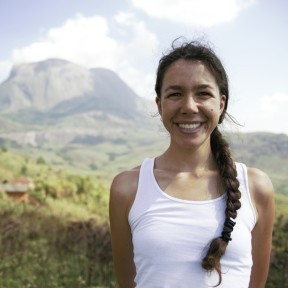 Assistant Manager Namuli Sky ISLAND / Mozambique
Margaux Béringuier
An Agricultural Engineer graduate from the Institut des Régions Chaudes de Montpellier Supagro, specializing in the management of agricultural resources and rural development in the South, she joined the Mozambique team in January 2019, bringing her field expertise for the diagnosis of agricultural dynamics, the definition and implementation of support measures with producers in our areas of intervention in Mozambique. She is now Assistant Project Manager for Namuli SKY ISLAND in Gurué (Zambézia, Mozambique)
Please refer also to
RN Gilé - Pilot project to mitigate def…